– 2 PAKISTANI OFFICERS CHARGED FOR TERROR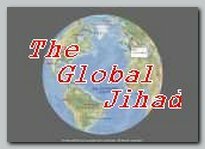 Two Pakistani Army officers, Colonel Shahid Bashir, former PAF pilot Nadim Ahmad Shah, along with two other civilians have been charged for assisting the banned terror outfit Hizb-ut-Tahrir by a military court in Pakistan occupied Kashmir (Azad-Kashmir), on Thursday 01/21/2010..


According to the BBC, the military court, during a court martial, indicted two army officers among the four, accusing them of providing sensitive information about military installations to the terror outfit.  The two civilians were reportedly planning sabotage at a Pakistan Air Force (PAF) airbase in Baluchistan (see – Baluchistan-Rigi).
The accused, however, have pleaded not guilty and challenged the jurisdiction of the military court concerned. When enquired about the issue, DG ISPR Major General Athar Abbas said he had no knowledge about any such judgment passed by the military court.
It may be noted that military intelligence agencies had nabbed Colonel Shahid Bashir, former PAF pilot Nadim Ahmad Shah and engineer Owais Ali Khan in a raid in 05/2009 in Rawalpindi last year.
Initially, the officers were charged for obtaining secret information about a PAF airbase in Baluchistan and inciting other military officers to commit acts of sabotage, The Daily Times reports. They were suspected also of operating with the Karachi-Project. 
.
* Related topics –  
–
01/2010 -GLOOMY PREDICTION FOR PAKISTAN  
12/2009 -RETIRED PAKISTANI MAJOR, SAJID MIR, TIED TO TERROR  
PROFILE -AMJAD HUSSAIN FAROOQI
.
**************************
 Read more –
–