Terror in U.S
50 KILLED IN U.S' ORLANDO CLUB BY ISLAMIST OMAR MATEEN
–
A Muslim gunman killed 50 people and injured 53 in a massacre at a gay nightclub in the tourist hub of Pulse, Orlando, Florida, early on Sunday 06/12/2016, the city's mayor and police said, in an attack USA authorities… Continue reading →
– POLICE OFFICER IN U.S SHOT 'IN THE NAME OF ISLAM'
–
A police officer in Philadelphia, Jessie Harnett, 33, was ambushed, on Thursday 01/07/2016 evening,  by a man who pledged allegiance to the so-called Islamic State (ISIS), police officials have said.
The gunman, 30, using a gun… Continue reading →
– SAN BERNARDINO MASSACRE – DETAILS
–
*A couple , later identified as Syed Rizwan Farook (R), 28, from Pakistani descent, and Tashfeen Malik (L), 27, also from Pakistani origin, heavily armed with assault rifles and semi-automatic handguns, wore military-style clothing, entered, on Wednesday… Continue reading →
–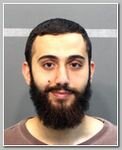 A gunman, identified as Mohammad Youssuf Abdulazeez , 24, an American citizen from Kuwaiti descent ,  has killed on Thursday 07/16/2015, at 10:45 local time , 4 US Marines and injured several others at two US Navy recruiting… Continue reading →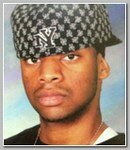 knife-wielding Usaama Rahim, 26,   from Roslindale, Boston whose family is well known among Muslims and African-Americans in Boston and jhis brother is a suspected Imama in the city. killed by the terror investigators who had him… Continue reading →
Two

reportedly armed suspects were shot dead, on Sunday 05/03/2015 noon, outside an art exhibit in Texas, organized by the which featured depictions of the Prophet Muhammad and was described as a "cartoon free speech event."
Police shot the two… Continue reading →
On Monday 04/15/2013, at about 14:50 local time, close to the finish line of the annually Boston marathon, two bombs exploded within few seconds, 50 to 100 meters apart, killing a 8 years old boy and two others and wounding over 170.
Continue reading
USA Army Major Malik Nidal Hasan, 39,a US-born Muslim, killed 13 of his fellow army soldiers and wounded 31 others, on Thursday 11/05/2009 at about 13:30, in Fort Hood military base in Texas, USA. He was about to be send to Iraq.
Continue reading
– 3 TO BE CHARGED IN PAKISTAN OVER TIMES SQUARE PLOT
Pakistani police said, on Wednesday 09/08/2010, they will bring terrorism charges against three men being held for allegedly assisting Faisal Shahzad the failed Times Square Plot main suspect. Continue reading
– MUSLIM CAB DRIVER STABBED IN NEW YORK
Michael Enright, 21, asked his cab driver, on Tuesday 08/24/2010, if he was a Muslim before stabbing him in the face and arm in broad daylight, New York Times reported. Continue reading