Jordan
5 JORDANIAN OFFICERS SHOT DEAD IN AMMAN'S PALESTINIAN CAMP
–
Five Jordanian intelligence officers killed in attack on a security office in the Palestinian ,refugee Al-Baqaa camp,the largest in Jordan, North of Amman. at about 07:00 local tome, government said, on Monday 06/06/2016. Monday is the first day of… Continue reading →
AL-TANF BORDER CROSSING CLASHES – A RISK FOR JORDAN !
–
Jordan is a very fragile country located in the heartland of the Middle East with Jihadi groups all over, Jabhat al-Nusra in Syria & the Islamic State in Iraq. Just a small mistake and Jordan can, easily, be a… Continue reading →
SYRIAN VIOLENCE SPILLS TO JORDAN – 7 ISIS KILLED
–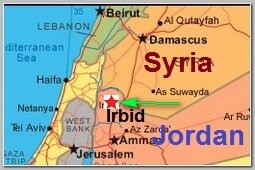 The state-run Petra news agency said, on Tuesday 03/01/2016, three members of the security forces had been injured. It also said some fighters had been killed and injured in Irbid's Palestinian refugees camp  Early reports say the… Continue reading →
– ATTACKS ON TOURIST LOCATIONS IN EGYPT
–
** Three  foreign tourists  at the Bella Vista hotel have been injured in an attack at a hotel in the Egyptian Red Sea resort of Hurghada on Friday 01/08/2016 evening. The attackers. armed with knifes t,… Continue reading →
–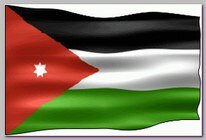 A Jordanian policeman shot dead, on Monday 11/09/2015  during lunchtime, two U.S. instructors, a South African and two from Jordan  before being gunned down at a police training facility, 30 k"m east of the capital Amman… Continue reading →
– JERUSALEM'S ESCALATION, WHO ARE THREATENED ?
–
The Middle East is full of explosive religious feelings, submerged with several simultaneous religiously motivated  wars, between Sunnis and Shiites or against  the Crusaders, as the Islamic State and Jabhat al-Nusra refer to the Christians, considered to… Continue reading →
– JORDANIAN SUICIDE BOMBER, THE SON OF PM DALAEEM
– ISRAELI POLICE BREACHED INTO JERUSALEM'S HARAM AL-SHARIF
–
Israeli police, on Sunday 09/13/2015 morning, clashed with Palestinian youths after entering the al-Aqsa mosque complex in East Jerusalem.
Police say they entered the site "to prevent riots". They were reported to have used tear gas and stun… Continue reading →
–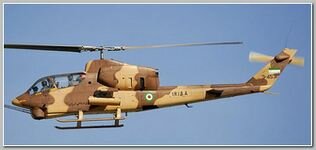 American source said, on 07/23/2015, about 16 decommissioned  Cobre combat helicopters, modified by Israel,  were handed over from Israel to Jordan last year to fend off potential attacks from I.S.I.S.
The handover, initiated last year, was approved… Continue reading →
–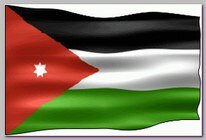 The Jordanian newspaper Al Rai reported Monday 07/06/2015 morning that Jordanian security forces had foiled a terror plot by a member of an Iranian-backed group.
According to the report, the suspect belongs to the Iranian Bayt al-Maqdis group –… Continue reading →