Tunisia
4 POLICEMEN KILLED IN ANTI-TERROR RAIDS IN TUNISIA
–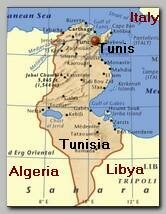 Police, on Wednesday 05/11/2016, raids on suspected terrorist hideouts in Tunisia left 4 officers and at least two suspects dead.
Police stormed a terror cell north of Tunis where a number of militants from across the country had gathered… Continue reading →
TUNISIA REPEAL LIBYAN ISLAMISTS BORDER RAID
–
Islamist fighters, on Monday 06/07/2016 morning, attacked army and police barracks in the Tunisian town of near the Libyan border and at least 30 people, including civilians, were killed in the clashes, residents and the Interior Ministry said.… Continue reading →
U.S AIRSTRIKE TARGETED MILITANTS IN WESTERN LIBYA
–
USA  aircraft carried out. on Friday 02/19/2016 at about 03:30,  airstrikes on the city of Sabratha, northwestern Libya, killing over 40 people, suspected to be I.S.I.S militants.
A building, where foreign workers were living, was hit in… Continue reading →
– 12 TROOPS KILLED IN TUNISIA
–
– 12  people were killed and 17 were wounded, on Tuesday 11/24/2915,  as a bomb tore through a bus carrying Presidential Guards in Tunisia's capital in an explosion described by the president's office as a "suicide attack,"… Continue reading →
– TUNISIA SOUSSE RESORT PLOT THWARTED
–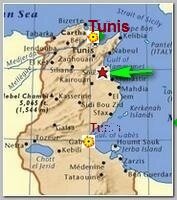 Police in Tunisia have foiled a new plot to attack the beach resort of Sousse, where 38 people were killed in June, the interior ministry said on Tuesday 11/17/2015..
More than a dozen suspected Islamists, believed to have trained… Continue reading →
–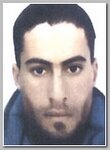 * Mourad Gharsalli a senior leader of a MAGHREB al-Qaeda affiliated group that has been blamed for a spate of violence in Tunisia was among five militants killed by security forces in a recent raid, in Gafsa mountain operation.… Continue reading →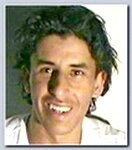 * Seifeddine Rezgui, 22, who killed about 40 people in the Tunisian resort town of Sousse , on 06/26q2015, grew up his grandfather's house in Gaafour in Tunisia's interior.  He is an aviation student at Kairouan University… Continue reading →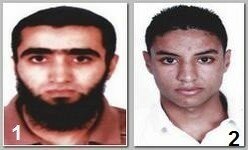 A manhunt was launched last night for two accomplices wanted in connection with the Tunisian Sousse massacre. On-the-run Mohamed bin Abdallah (1)  and Rafikhe Tayari (2) are believed to have assisted crazed Seifeddine Rezgui. The Tunisian… Continue reading →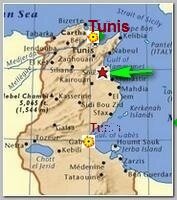 At least 27 people were killed after two gunmen attacked, on Friday 06/26/2015, the first Friday of Ramadan,  a beach, the Imperial Marhaba hotel and a neighbor hotel in the Tunisian city of Sousse, an interior ministry official told… Continue reading →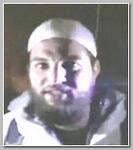 * Ali Awni al-Harzi, 29, a Tunisian militant linked to the 2012 attack on the U.S. consulate in Benghazi, Libya and a member of Ansar al-Sharia in Tunisia, reportedly was killed last week while fighting alongside the… Continue reading →