Australia + New Zealand
U.S SANCTIONED 6 DESIGNATED ISLAMIC TERRORISTS
5 CHARGED IN AUSTRALIA OVER INTENTION TO JOIN JIHAD
–
Australian police have charged, on Saturday 05/14/2016,  5 men suspected of planning to travel to Syria to join Islamic State via a journey that would start in a small motor boat taking them to Indonesia and the Philippines.… Continue reading →
AUSTRALIAN NEIL PRAKASH – KILLED IN IRAQ
–
* Neil Prakash from Cambodian descent and Buddhist faith, was born in Melbourne, Australia in 1993. Neil Prakash was a rapper who wrote songs about sex, Islam and drugs before he turned into a terrorist mastermind. He was formerly… Continue reading →
MILAD ATAI
–
* Milad Atai, born in 1996, was arrested, on 03/22/2016, in Guildford, West Sydney, Australia, along with a 16 years old schoolgirls, a third-generation Australian who had lived all her life in Sydney's western suburbs and was in… Continue reading →
– JAKARTA CHRISTMAS EVE PLOT FOILED
–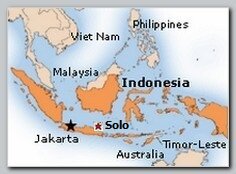 Indonesia's National Police chief General Badrodin Haiti, on Monday 12/20/2015, authorities, with Australian intelligence help, has neutralise an ISIS-inspired terror plot in Indonesia and 9 people are being interrogated after raids in five Indonesian cities prompted by intelligence from… Continue reading →
TEEN & ADULT ARRESTED IN SYDNEY OVER TERROR PLOT
–
Police in Sydney have arrested, on Thursday 12/10/2015, a 15-year-old and a 20-year-old in a counter-terror operation.
They have been charged with "conspiracy to conduct an act in preparation for a terrorist act", Federal Police said.
The arrests… Continue reading →
– AUSTRALIA AFTER $38 MIL' ISIS FUNDING
SYDNEY PARRAMATTA SHOOTER – FARHAD MOHAMMAD
–

Australian police say they believe a 15-year-old who killed a police worker in Sydney had links to terrorism.
On Friday 10/02/2015, a teenage boy, identified later as Farhad Khalil Mohammad (pic-L),  gunned down a worker at close… Continue reading →
– THE NUMBER OF AUSTRALIANS JOINING ISIS DOUBLED
– AMERICAN JEW JOSHUA GOLDBERG, THE IMPOSTER JIHADIST
A young Jewish American, Joshua Ryne Goldberg,  20, has been revealed as the man behind an Australian-based Islamic State (ISIS) jihadist in a joint investigation by the FBI and Australian Federal Police (AFP).
Joshua Ryne Goldberg lives in… Continue reading →