Gulf Emirates
THE SUNNI-SHIA CONFLICT – SAUDI ARABIA HALTS $ 3 bn TO LEBANON
– 10 US SAILORS ABDUCTED BY IRAN IN THE GULF
–
On Tuesday  01/12/2016 gulf time  Iran seized 2 small USA Navy boats, with 10 sailors on boards, on a patrol mission from Kuwait to Bahrain, near the Iranian claimed Farsi Island just in the middle of the… Continue reading →
– 5 YEMENI GITMO DETAINEES TRANSFERRED TO U.A.E
–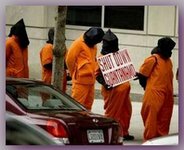 Five men who have been held for almost 14 years at the U.S. base at Guantanamo Bay, Cuba, have been released and sent to the United Arab Emirates (UAE), the Pentagon said Sunday 11/15/2015. The men were not released… Continue reading →
– 47 ALLEGED SHIA MILITANTS NABBED IN BAHRAIN
–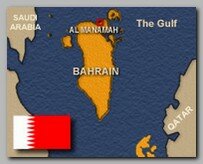 Bahraini, in the epicenter of the Saudi-Iranian conflict in the Gulf, authorities arrested 47 suspects alleged to be part of a terrorist network plotting attacks in the country, state media said Wednesday 11/04/2015.
A bomb-making facility and explosives lab… Continue reading →
– BAHRAIN SUSPECTS IRAN BEHIND HUGE EXPLOSIVE STASH
–
Since the Bahrain Crisis of early 2011 and the beginning of the Arab Spring Bahrain is, actually, a Saudi proxy in constant tension between the 'original" Sunni population, now a minority in Bahrain. and the foreign workers, almost… Continue reading →
– YET ANOTHER IRANIAN WEAPONS SHIPMENT SEIZED
–
Arab coalition forces, not the failed American led coalition against I.S.I.S but the Saudi led coalition  against pro Iranian Houthi Saada Rebels in Yemen,  have announced,.  on Wednesday 09/30/2015, the capture of an Iranian boat carrying… Continue reading →
–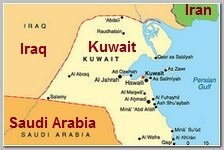 Kuwaiti media reported, on Sunday 08/16/2015,  the seizure of a massive weapons cache this weekend, during a raid on an alleged Lebanese Shiite group Hizballah  sleeper cell in the country.
Kuwait's Interior Ministry said it found ammunition,… Continue reading →
–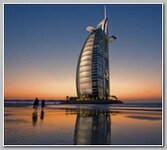 The United Arab Emirates – UAE – is to try 41 people on charges of seeking to overthrow the government to set up an I.S.I.S group-style caliphate, prosecutors said on Sunday 08/02/2015.. Such mass trials on terrorism charges… Continue reading →
–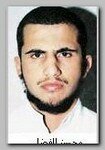 * Mohsen al-Fahdli served in Al Qaeda in Afghanistan, probably in 1999-2000, and was associated to the Kuwaiti Suleiman Abu Ghaith.  In Afghanistan he got acquainted with Ahmad al-Mutairi, the future associate in forming the Al Qaeda… Continue reading →
–
A United Arab Emirates ( UAE ) court sentenced, on 06/29/2015,  an Emirati woman,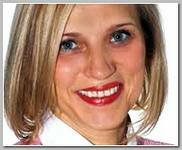 Alaa Bader Abdullah al-Hashemi (pic-L), to death after convicting her of the jihadist-inspired murder of an American teacher,
Alaa Bader al-Hashemi was… Continue reading →