Women's Rights
THE CHIBOK SCHOOLGIRLS – UPDATE
–
On the night of 04/14–15/ 2014, 276 female students were kidnapped from the Government Secondary School in the town of Chibok. a primarily a Christian village, in Borno State, Nigeria. Responsibility for the kidnappings was claimed by… Continue reading →
– 2 AUSTRIAN MUSLIM TEEN KILLED IN SYRIA
–
* Samra Kesinovic (1), 17, and Sabina Selimovic (2), 16 ,disappeared in 04/2014 . They appeared on social networking sites brandishing Kalashnikov rifles  UN said one girl, believed to be Sabina Selimovic was killed in Syria… Continue reading →
–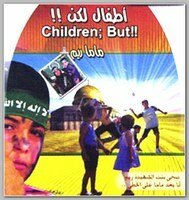 * Firas al-Rawi, 40, a Syrian citizen and former chairman of Leeds biggest Mosque, owned a company linked to a DVD that glorified suicide bombings targeting Israelis. The singalong video, emerged in late 2007, showed a young girl vowing… Continue reading →
–
A United Arab Emirates ( UAE ) court sentenced, on 06/29/2015,  an Emirati woman,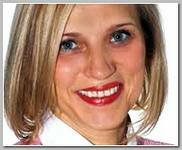 Alaa Bader Abdullah al-Hashemi (pic-L), to death after convicting her of the jihadist-inspired murder of an American teacher,
Alaa Bader al-Hashemi was… Continue reading →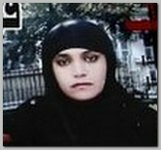 A woman,  27-year-old woman, Farkhunda, beaten to death by an angry mob in front of police in the Afghan capital last week for allegedly burning a copy of Islam's holy book, the Kuraan, was wrongly accused, Afghanistan's top… Continue reading →
Malala Yousafzai, born on 07/12/1997, from Swat District of Pakistan, was shot in her head in Mingora, the region's main city in Swat district on 10/09/2012, because she was an outspoken advocate of education for girls.
Continue reading
A female suicide bomber, Madina Alieva, blew herself up in the southern Russian region of Dagestan on Saturday 05/25/2013, injuring at least 18, including two children and five police officers, police said.
Continue reading
– INSIDE POLICE HQ – AFGHAN POLICE WOMAN KILLED U.S ADVISER
An Afghan police woman, on Monday 12/24/2012, has shot and killed a US security adviser in the Kabul police headquarters, NATO and local officials said. Continue reading
Aminat Kurbanova (maiden name Saprykina), was born in 1982 in Dagestan and a resident of Dagestan's capital, Makhachkala.
Continue reading
Afghan intelligence, on Wednesday 06/06/2012, accused Pakistani spies of poisoning schoolgirls in Northern province Takhar.
Continue reading