Jerusalem
21 INJURED IN JERUSALEM BUS BOMBING
–
At least 21 people have been wounded, on Monday 04/18/2016 at about 18:00 local time, by a bomb explosion on a bus in south Jerusalem, Israeli police say.
Two casualties were taken to hospital in a serious condition following… Continue reading →
TERROR WAVE IN ISRAEL AMIDE VP BIDEN'S VISIT
–
14 people were wounded, an American tourist stabbed to death, 3 Palestinian assailants were killed and one, a women, arrested, in a series of 4 shooting and stabbing attacks in Jerusalem and central Israel, on Tuesday 03/08/2016, that occurred… Continue reading →
COMBINED SHOOTING/STABBING ATTACK IN OLD JERUSALEM
–
A stabbing and shooting attack took place, on Wednesday 02/03/2016 noon, near Damascus Gate in Jerusalem's Old City according to police reports.
Police reports indicate that three attackers, armed with three 'Karl Gustav' submachine guns, three pistols, knives… Continue reading →
– HAMAS SERIES OF SUICIDE ATTACKS IN JERUSALEM DISRUPTED
The Israeli Shin.Bet (Internal Security Service) announced, on Wednesday 12/23/2015, t it had disrupted a large-scale Hamas terrorist cell that was based in the Abu Dis area of the West Bank, near Jerusalem, and which plotted bombings and suicide bombing… Continue reading →
– JERUSALEM'S ESCALATION, WHO ARE THREATENED ?
–
The Middle East is full of explosive religious feelings, submerged with several simultaneous religiously motivated  wars, between Sunnis and Shiites or against  the Crusaders, as the Islamic State and Jabhat al-Nusra refer to the Christians, considered to… Continue reading →
– IS ISRAELI-PALESTINIAN VIOLENCE HEADING TO A THIRD INTIFADA ?
–
Following false accusations made in early 09/2015, by the Palestinian Authority and Israeli Arab Parliament Members. ahead of the annual meeting of the U.N General Assembly the same month, that Israel is planning a change in the Status quo… Continue reading →
– ISRAELI POLICE BREACHED INTO JERUSALEM'S HARAM AL-SHARIF
–
Israeli police, on Sunday 09/13/2015 morning, clashed with Palestinian youths after entering the al-Aqsa mosque complex in East Jerusalem.
Police say they entered the site "to prevent riots". They were reported to have used tear gas and stun… Continue reading →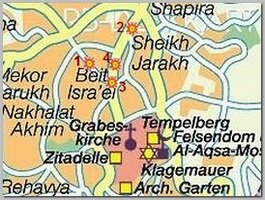 1 – A pedestrian, later identified as Nabli Abed Alkhay. was killed and six other people were wounded Monday afternoon when a terrorist went on the rampage in an industrial digger in central Jerusalem, on 08/04/2014 at about 13:30.… Continue reading →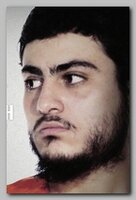 Islamic State – I.S.I.S -claimed In its latest issue of the Islamic State's magazine 'Dabiq', on 02/12/2015, they capture Jerusalem resident acting as Mossad spy, 19 years old Muhammad Said Ismail Musallam.
The alleged young Jerusalem resident Muhammad Said… Continue reading →
– BOMBER CAUGHT IN JERUSALEM SHORTLY BEFORE ATTACK
Israel, on 08/21/2011, captured a would be suicide bomber, Saed Qawasmi, in the square of Al-Aqsa Mosque shortly before he intended to blow himself in a crowded area Jerusalem. Continue reading