Nigeria
THE CHIBOK SCHOOLGIRLS – UPDATE
–
On the night of 04/14–15/ 2014, 276 female students were kidnapped from the Government Secondary School in the town of Chibok. a primarily a Christian village, in Borno State, Nigeria. Responsibility for the kidnappings was claimed by… Continue reading →
NIGERIAN JIHADIST KHALID AL-BARNAWI CAPTURED
–

* Khalid al-Barnawi, the head of  'Ansaru' splinter group of Boko Haram, known for kidnapping and murdering Westerners. was captured in Lokoja, capital of the central state of Kogi on Friday 04/01/2016, military spokesman Brigadier General Rabe… Continue reading →
2 FEMALE BOMBERS KILLED 22 IN NORTHERN NIGERIAN MOSQUE
ABOUT 65 KILLED IN BOKO HARAM'S RAID IN NIGERIA
– NIGERIA'S CHIBOK MULTIPLE SUICIDE ATTACKS
–
Suicide bombers, on Wednesday 01/27/2016,  have hit the north-eastern Nigerian town of Chibok during market day, killing at least 13 people, reports said.
At least three attackers were involved, some of them female, witnesses said. More than 30… Continue reading →
– OVER 10 KILLED IN CAMEROON MOSQUE BOMBING
–
Two female suicide bombers, on Wednesday 01/13/2016, have attacked a mosque in a town near Cameroon's border with Nigeria, killing at least 10 people and wounding about a dozen others, the governor of the region said.
The attack during… Continue reading →
– MALI HOSTAGES CRISIS – 27 HOSTAGES KILLED
–
* 170 hostages, including 140 guests and 30 employees at the 190 rooms Radisson Blu Hotel in the Malian capital Bamako, were seized by Islamic gunmen.  on Friday 11/20/2015 AT at about 08:30 local time, the hotel said… Continue reading →
– A TRIPLE SUICIDE ATTACK KILLED DOZENS IN NORTHERN NIGERIA
—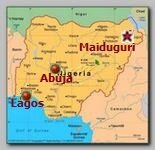 At least 39 people have died, on Friday 10/16/2015,  after multiple explosions in the Nigerian city of Maiduguri, an emergency official said.
Three female suicide bombers, thought to be aged between 11 and 15, struck on Friday morning,… Continue reading →
– SUICIDE BOMBER KILLED 54 IN NORTHERN NIGERIAN MOSQUE
–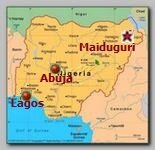 At least 54 people were killed, on Monday 09/21/2015, and 90 wounded when several bombs exploded in the north-eastern Nigerian city of Maiduguri in Borno state.
The bombers targeted a mosque and football fans watching a televised match. The… Continue reading →
–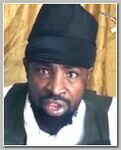 Boko Haram  have released, on Monday 08/03/2015,  a new video on the insurgency in Nigeria, with Boko Haram leader Abubakar Shekau again failing to appear in it. His continued absence has increased speculation about his fate.
Abubakar… Continue reading →