Indonesia
– COORDINATED TERROR ATTACK IN JAKARTA WENT WRONG
– JAKARTA CHRISTMAS EVE PLOT FOILED
–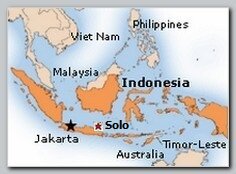 Indonesia's National Police chief General Badrodin Haiti, on Monday 12/20/2015, authorities, with Australian intelligence help, has neutralise an ISIS-inspired terror plot in Indonesia and 9 people are being interrogated after raids in five Indonesian cities prompted by intelligence from… Continue reading →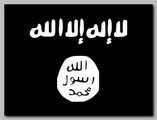 Indonesia police officials arrested five people on Monday 03/23/2015,, accusing them of recruiting and sending people to Syria and Iraq to fight for I.S.I.S. The suspects were arrested from three different locations around Jakarta, according to media reports.
"The… Continue reading →
Police has arrested 9 Islamic militants, on Saturday 09/22/2012, in Indonesia and seized a dozen homemade bombs from a group suspected of planning suicide attacks against security forces.
Continue reading
Indonesian police, on Sunday 03/18/2012, have shot dead five suspected militants on Bali island, officials said.
Continue reading
A suspected suicide bomber, on Sunday 09/25/2011, has detonated explosives in a church in Indonesia's central Java, injuring at least 20 people, according to an Indonesian radio station.
Continue reading
Indonesia has arrested 16 people suspected of plotting to kill police with cyanide and pen guns, a gun fashioned to look like a pen, authorities said ON Tuesday 06/14/2011.
Continue reading
– AGUS SALIM REARRESTED IN MALAYISIA
Malaysia has re-arrested, on Monday 06/06/2011, Agus Salim, an Indonesian who slipped back into the country after being deported two years ago. Continue reading
– PACKAGE BOMB EXPLODED IN JAKARTA, INDONESIA
A bomb has exploded, on Thursday 03/15/2011, at the office of Ulil Abshar Abdalla, a moderate Islamic PM in Indonesia's capital, Jakarta, He frequently speaks out against religious extremism. Continue reading
– CLERIC ABU BAKAR BASHIR ON TERROR TRIAL
Indonesia's most well-known radical cleric Abu Bakar Bashir has been charged, on Monday 02/14/2011, with planning to use weapons to commit acts of terror. Continue reading