Gaza Strip
PALESTINIAN TERROR SUSPECT NABBED BY ISRAEL
–
The Shin.Bet (Israel Security Agency) announced, on Sunday 03/06/2016,  the arrest of 33-year-old Muhammad Nazal from Kabatiya, in the Northern East Bank in the Palestinian Authority's controlled erea, a suspected terror operative who allegedly belonged to… Continue reading →
– HAMAS SERIES OF SUICIDE ATTACKS IN JERUSALEM DISRUPTED
The Israeli Shin.Bet (Internal Security Service) announced, on Wednesday 12/23/2015, t it had disrupted a large-scale Hamas terrorist cell that was based in the Abu Dis area of the West Bank, near Jerusalem, and which plotted bombings and suicide bombing… Continue reading →
– 23 ISRAELIS & 80 PALESTINIANS KILLED IN LAST TWO MONTHS
–

The last wave of violence between Israelis & Palestinians is a sorte of PoPular uprising ( Intifada ) carried out by "lone wolfs ". women & men, teens & elderly, without initial planning, very often in an instant spontaneous… Continue reading →
– IRANIAN TRAINED SNIPER KILLED BY ISRAELI TRAP
–
The IDF Spokesperson announced that, on Tuesday 10/20/2015 afternoon, the IDF, the Shin.Bet,  the domestic intelligence agency, and special police counter-terror units posted along the Gaza border conducted a joint security operation, directing sniper fire towards terror infrastructure… Continue reading →
–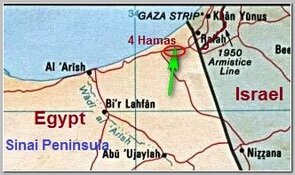 Four members of Hamas' armed wing were abducted in Egypt's Sinai Peninsula on Wednesday 08/19/2015 night, after the bus they were on was stopped by unidentified gunmen, sources close to the Palestinian group and Egyptian security officials said.
Their… Continue reading →
–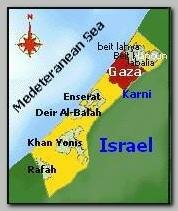 Six  explosions have rocked Gaza City, on Sunday 07/19/2015 morning,  targeting cars belonging to officials from Islamic factions, including the territory's Hamas rulers.
Local media reported that two people were injured in Sunday morning's blast. Health… Continue reading →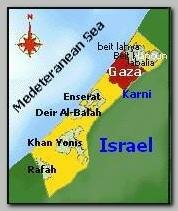 * A Jaljalat group operating in Gaza and which says it is associated with I.S.I.S (Daesh) has claimed, on 06/02/2015, that it killed, on Sunday 05/31/2015, a top Hamas commander. According to the group, which calls itself the Army… Continue reading →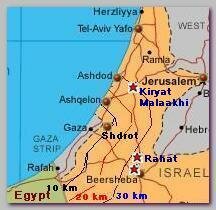 On 07/07/2014, 7 militants died in a tunnel, toward to Israel, explosion in Khan Yunis which was caused, according to Hamas, by an Israeli airstrike, Hamas assumed responsibility for  a barage of 40 rockets fired from Gaza Stripp to… Continue reading →
At least two long range Grad rockets hit, on Wednesday 04/17/2013 morning at about 09:00, the southern resort city of Eilat.
Continue reading
On 11/13/2012 at about 14:00 Israel seized the opportunity to kill the Hamas military wing 'Izz al-Din al-Qassam Brigades' commander and the most wanted figure in Gaza, Ahmad el-Jabari.
Continue reading