Europe
–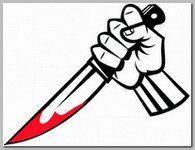 Two police officers, on Saturday 08/06/2016 at about 16:00 local time, have been injured by a machete-wielding assailant in the Belgian city of Charleroi outside the local police headquarters.. The attacker was shot and wounded, Charleroi police said… Continue reading →
–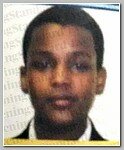 A Norwegian national of Somali origin, 19, later identifies as Zakaria Bulhan (pic-L), armed with a knife started, on Wednesday atr about 22:30 local time to attack people in London's Russell Square, a park near the site of… Continue reading →
–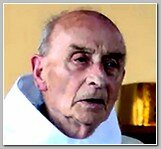 A 84-year-old priest, Father Jacques Hamel (pic-L), was killed, on Tuesday 07/26/2016, and four other people taken hostage by two armed men who stormed his church in a suburb of Rouen Normandy, northern France,
One nun who… Continue reading →
SYRIAN REFUGEE COMMITTED SUICIDE ATTACK IN ANSBACH, GERMANY – UPDATE
–
Hours after the Stuttgart attack and three days after the Munich shooting  a failed asylum seeker, 27,  from Syria killed himself and injured 12 other people, at about 22:10 local time, after setting off a bomb… Continue reading →
WOMAN KILLED IN MACHETE ATTACK NEAR STUTTGART
–
A woman has been killed and two others have been injured in a machete attack near Stuttgart in Germany, on Sunday 07/24/2016 at about 16:30 local time.
Police have arrested a man in connection with the attack in the… Continue reading →
MUNICH SHOOTING SPREE LEAVES 9 DEADS -UPDATE
–

A shooting at a Munich shopping centre, on Friday 07/22/2016 evening at about 18:00 local time, which left nine people dead was carried out by a 18 years old dual Iranian/German citizenship gunman (pic-L), who acted alone and then… Continue reading →
20 NABBED IN FRENCH ANTI-TERROR OPERATION
–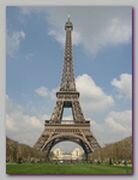 At least 20 people have been arrested in the French suburb of Argenteuil as part of a large-scale anti-terrorism operation on Thursday 07/21/2016 pre dawn operation.
The anti-terror operation began at 2.30 pm local time (1.30pm GMT), with police… Continue reading →
OVER 80 KILLED IN NICE BASTILLE DAY RAMPAGE ATTACK – UPDATE
–
At least 84 people have died, including 10 children, after a 19 tons lorry slammed through a crowd celebrating Bastille Day, the 07/14/2016 at about 23:00 local time, in the southern French city of Nice on the Promenade des… Continue reading →
4 INJURED IN BAVARIAN TRAIN AXE ATTACK
–
A 17-year-old Afghan refugee, who had been living in the nearby town of Ochsenfurt., with an axe attacked, on late Monday 07/18/2016 night, passengers on a train in the German state of Bavaria near Wuerzburg, shouting "Allah Akbar" (God… Continue reading →
FABIEN & JEAN-MICHEL CLAIN
–

*Fabien Clain (pic-L), also known as  Abu Sulayman al-Faransi.  was born in 1977/8 in the French territory of Reunion Island, in the Indian Ocean. He lived,  in Toulouse or the surrounding area .  
Fabien… Continue reading →