Target killings
–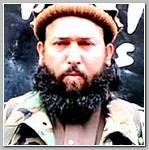 Hafiz Saeed Khan, born 1972 in the FATA town of Mamozai in Pakistan, was an Islamic militant who served as the Islamic State Emir (Commissioner )  of its 'Khorasan province', which is active in… Continue reading →
ISIS COMMANDER ABU-OMAR AL-SHISHANI. EVENTUALLY, DEAD !?
–
According to initial reports, on Monday 12/28/2015 morning,  ISIS senior commander Abu-Omar al-Shishani (from Chechnya), 29, was captured by a joint Kurdish-American special operation in Northern Iraq near Kirkuk, together with al-Shishani the special force had… Continue reading →
–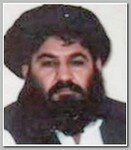 Although the Taliban denied their legendary leader Mullah Omar died already in 04/2013 the Taliban has elected Mullah Akhtar Mansoor as its new leader, Taliban sources have told various media channels on Thursday 07/30/2015. . The group, eventually, also… Continue reading →
OVER 75 MORE KILLED IN BAGHDAD BOMBING CAMPAIGN
—
** Four bomb blasts, on Tuesday 05/17/2016, in Baghdad have killed about 70 people, medics say, the latest in a series of attacks in the Iraqi capital in the past week.
** A car bomb attack at the… Continue reading →
WHO KILLED MUSTAFA BADR AL-DIN (BADREDDINE) ?l
–
* Mustafa Badr al-Din, who replaced Imad Mughniyah as Hizbolla's military commander in Syria, was killed, on Thursday 05/12/2016 late night, in a 'big explosion' in the well guarded military section of Damascus International airport, on the Southwestern… Continue reading →
JASIM KHADIJAH. ISIS' ROCKET EXPERT, KILLED TOO
–

Jasim Khadijah, the  rocket expert of the Islamic State believed to be responsible for a deadly attack on US troops in northern Iraq has been killed in an UAV drone strike, the US military spokesman  Col… Continue reading →
HASSAN DHOORE, AL-SHABAB KEY FIGURE, KILLED
–
An USA  UAV strike in Somalia, on Thursday 03/31/2016,  has targeted a key leader of the al-Shabab militant group Hassan Ali Dhoore who was involved in two attacks in Mogadishu more than a year ago, Pentagon spokesman… Continue reading →
MALI JIHADIST AL-ANDALUSI KILLED BY FRENCH COMMANDO
U.S AIRSTRIKE TARGETED MILITANTS IN WESTERN LIBYA
–
USA  aircraft carried out. on Friday 02/19/2016 at about 03:30,  airstrikes on the city of Sabratha, northwestern Libya, killing over 40 people, suspected to be I.S.I.S militants.
A building, where foreign workers were living, was hit in… Continue reading →
TOP ISIS IN YEMEN, JALAL BALEEDI, KILLED.
–
The leader of Islamic State in Yemen Jalal Baleedi  was killed in a drone strike early on Thursday 02/04/2016, residents and officials said.
They said the strike targeted a car in which Jalal Baleedi and two of his… Continue reading →