Suicide bombers
–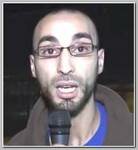 * Faycal Cheffou, 30, from Brussels, Belgium, is claiming to be a "freelance journalist". He has previous convictions for offences including receiving stolen goods dating back more than a decade, a Belgian newspaper, La Capitale, reported.cThe… Continue reading →
–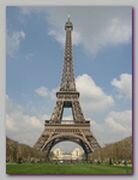 * In 08/2015, a French radical arrested on his return from Raqqa, Syria, claimed that he had been instructed to target a concert hall.
* A week before the attack, on 11/05/2015, German police in Rosenheim in… Continue reading →
– CHAKIB AKROUH
–
The french and Belgian authorities said, on 01/14/2016, they identified the Third Cafe team bomber as Belgian born citizen fom Moroccan descent and with dual citizenship Chakib Akrouh, 25, who blow himself up during the Saint Denis raid… Continue reading →
– BELGIAN ABDELMALEK BOUTALLISS PATH TO HEAVEN
–
* Abdelmalek Boutalliss, born on 04/22/1995,  from the Belgian city of Kortrijk, he had been preparing for his exams when he told his mother, "Don't expect me for dinner".The next day he sent her a photo from… Continue reading →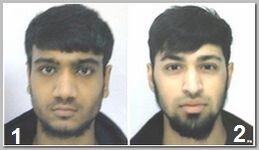 * Talha Asmal (2), 17, from Dewsbury, West Yorkshire, UK, was described by his former MP – a family friend – to have been a 'sweet-natured, friendly kid'. He travelled to Syria in 03/2015 with Hamaad Munshi 's brother… Continue reading →

In late 05/2015 it was revealed that a British I.S.I.S fighter, Fatlum Shalaku, 20, a body builder and former student who used the name Abu Musa al-Britani, had been one of six suicide bombers who blew himself… Continue reading →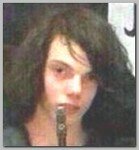 Australia is seeking to confirm  that  Australian teenager Jake Bilardi, 18, also known as Abu Abdullah al-Australi died, according to I.S.I.S, after blowing himself up in Iraq, the country's foreign minister said on Thursday  03/12/2015..  … Continue reading →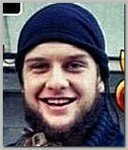 Moner Mohammad Abu-Salha, 22,  originally from Florida and a long time friend of Omar Mateen, the Orlando Shooter, also known as  'Abu Haraya Al-Amriki' believed to be the first American involved with suicide attack… Continue reading →

An American citizen,  Abu Dawud Al-Amriki, has carried out a suicide attack against Iraqi forces, I.S.I.S claimed on Tuesday 03/02/2015.
There was no independent confirmation of the report. But, if true, this would be the first time that a… Continue reading →
Al-Shabab in Somalia said, on Sunday 10/30/2011. an American man was one of two suicide bombers who carried out an attack in Mogadishu on Saturday, killing 10 people.
Continue reading