Hizballah
WHO KILLED MUSTAFA BADR AL-DIN (BADREDDINE) ?l
–
* Mustafa Badr al-Din, who replaced Imad Mughniyah as Hizbolla's military commander in Syria, was killed, on Thursday 05/12/2016 late night, in a 'big explosion' in the well guarded military section of Damascus International airport, on the Southwestern… Continue reading →
– HIZBULLAH LEADER'S SON LED A PALESTINIAN TERROR CELL
–
The Israeli internal security service – Shin.Bet  said on Wednesday 01/20/2016, they foiled a suicide bombing and shooting cell based in Tulkarm in the West Bank that was under the command of Hezbollah, and which was set up… Continue reading →
On 04/22/1979, while not yet 17, Samir Quntar shot dead Dani Haran from 2 meters and then crushed the head of his 4 years daughter Ainat with the handle of his gun.
Continue reading
– HIZBALLAH SPY HASSAN HIZRAN SENTENCED IN ISRAEL
–
The Lod District Court in Central Israel sentenced, on Sunday 11/29/2015,  a Swedish citizen of Lebanese origin, Hassan Khalil Hizran, to a year and a half in prison, after the was convicted of providing information to Lebanese terrorist… Continue reading →
–
At least 45 and most likely many more were killed in Beirut, on Thursday 11/12/2015 evening,  following two explosions that rocked the capital's southern Burj el-Barajneh, an originally Palestinian refugees camp and nowadays a stronghold… Continue reading →
–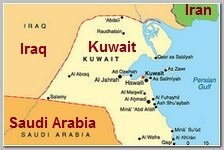 Kuwaiti media reported, on Sunday 08/16/2015,  the seizure of a massive weapons cache this weekend, during a raid on an alleged Lebanese Shiite group Hizballah  sleeper cell in the country.
Kuwait's Interior Ministry said it found ammunition,… Continue reading →
–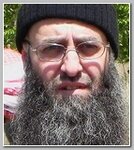 Lebanese authorities have arrested a fugitive radical Sunni preacher,  Sheikh Ahmad al-Assir , as he was trying to leave the country, officials said.   Sheikh Ahmad al-Assir was detained at Beirut airport early on Saturday 08/15/2015 .… Continue reading →
–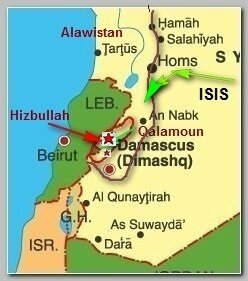 It is now over a year, since the Islamic State seized Mosul and most of the Sunni Arabs inhabited areas of Iraq, in 06/2014,  since USA put in place its alleged strategy to cope with ISIS. The… Continue reading →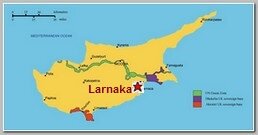 Cypriot police suspect a man arrested on Wednesday was planning an attack on Israeli interests on the island after they found almost two tonnes of ammonium nitrate in his basement, newspapers reported on Friday 05/29/2015. The 26-year-old man is… Continue reading →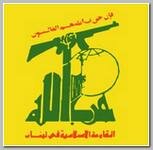 Saudi Arabia blacklisted, on 05/27/2015, two senior officials of the Lebanese  Shiite Hizbullah as "terrorists" for their involvement in spreading "chaos and instability" across the Middle East, the state-run Saudi Press Agency reported Wednesday.
SPA identified one as… Continue reading →