Al Qaeda
Jabhat al-Nusra - Jabhat an-Nuṣrah li-Ahl ash-Shâm - in Arabic "The Front of Support for the People of the Sham (Greater Syria), is a branch of al-Qaeda operating in Syria and Lebanon.
Continue reading
U.S SANCTIONED 6 DESIGNATED ISLAMIC TERRORISTS
MALI JIHADIST AL-ANDALUSI KILLED BY FRENCH COMMANDO
ALEPPO BATTLE -A SETBACK FOR RUSSIA
–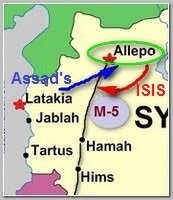 Despite heavy bombardments and intensive airstrikes of the Russian air force stationed in Syria and despite substantial gains on the ground to close on Aleppo Islamic opposition forces, now more coordinated and consolidated than before, due to the… Continue reading →
TOP ISIS IN YEMEN, JALAL BALEEDI, KILLED.
–
The leader of Islamic State in Yemen Jalal Baleedi  was killed in a drone strike early on Thursday 02/04/2016, residents and officials said.
They said the strike targeted a car in which Jalal Baleedi and two of his… Continue reading →
GERMAN ARRESTED A SYRIAN REFUGEE TERROR SUSPECT
–

A Syrian has been arrested in the south German city of Stuttgart, on Saturday 01/23/2016, on suspicion of helping to kidnap a UN peacekeeper in Damascus, prosecutors say.  The suspect is named only as Suliman A-S, 24,… Continue reading →
– NEXT ON LINE – BURKINA FASO HOTEL ATTACK
–
Burkina Faso's government said, on Saturday 01/16/2016,  26 people were killed and a further 56 injured after Islamist militants attacked a hotel in the capital, Ouagadougou, popular with foreigners.
MAGHREB al-Qaeda ( AQIM ), led by Mukhtar Bilmukhtar… Continue reading →
– ZAWAHIRI CALLED TO JIHADISTS TO CONFRONT UNITEDLY THE CURRENT THREAT
–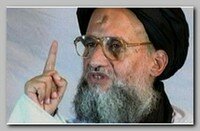 In the  the latest recording,released through the web on Sunday 11/01/2015, Al Qaeda leader Ayman Al Zawahiri called on supporters to come together to confront the threat from the West and Russia in Syria and Iraq, suggesting greater… Continue reading →
– NUSRA LEADER REPORTEDLY KILLED NEAR ALEPPO
–
The leader of Jabhat al-Nusrain in Northern Syria, Abu Suleiman al-Masri (the Egypian),  has reportedly been killed in Aleppo.
Opposition figures told The British Independent that three senior members of Jabhat al-Nusra had been killed, but could… Continue reading →
– THE BIZARRE JOKE ABOUT "BRIGADE 30" AND MIGHTY AMERICA
–
About two months ago, in early 07/2015, a group of about 65 U.S.-trained Syrian "moderate' rebels", labeled as "Brigade 30", who according to USA Strategy are supposed to fight the Islamic State and/or Jabhat al-Nusra and to be… Continue reading →