Western Jihadists
Anjem Choudary, from Pakistani descent, was born in 1967 as a son to a market trader in London.
Continue reading
–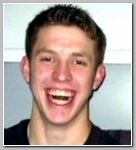 * Aaron Driver (pic-L), 24, also known as Harun Abdurahman,  who was arrested in 06/2015 for openly supporting so-called Islamic State on social media, Driver eventually agreed, in 01/2016, to the peace bond but did not… Continue reading →
–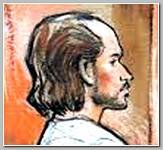 A Metro Transit police officer, Nicholas Young (pic-L), 36,  of Fairfax, Virginia, .has been arrested on Wednesday 08/03/2016 morning, and charged with attempting to provide material support to the Islamic State, marking the first time… Continue reading →
MOHAMED LAHOUAIEJ BOUHLEL – THE NICE BUTCHER
–
** Mohamed Lahouaiej Bouhlel, the Nice butcher , was born in 1985 in Tunisia, in Msaken, about 10 km (six miles) outside the coastal city of Sousse. has a dual French-Tunisian citizenship lived in Nice. Mohamed… Continue reading →
FABIEN & JEAN-MICHEL CLAIN
–

*Fabien Clain (pic-L), also known as  Abu Sulayman al-Faransi.  was born in 1977/8 in the French territory of Reunion Island, in the Indian Ocean. He lived,  in Toulouse or the surrounding area .  
Fabien… Continue reading →
U.S SANCTIONED 6 DESIGNATED ISLAMIC TERRORISTS
AUSTRALIAN NEIL PRAKASH – KILLED IN IRAQ
–
* Neil Prakash from Cambodian descent and Buddhist faith, was born in Melbourne, Australia in 1993. Neil Prakash was a rapper who wrote songs about sex, Islam and drugs before he turned into a terrorist mastermind. He was formerly… Continue reading →
–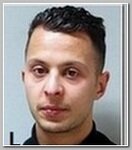 Paris suspect Salah Abdeslam, 26, a French national, has been surrounded and wounded, on Friday 03/18/2016 afternoon, in an anti-terror police raid in Brussels, local media say. This has not been officially confirmed. Shots were earlier heard in… Continue reading →
BELGIAN JIHADIST SABRI RAFLA
–

Belgian native citizen Sabri Rafla, aka Abu Turab,  from the Brussels Quarter of Molenbeek, left for Syria in 08/2013, He was killed in Syria in 12/2013.   
Born in 1994 Sabri Rafla, according to… Continue reading →
FATIMA ABERKANE & MARIA GRILLO
–
* Fatima Aberkane, born in 1961,already a mother of 7 and a grandmother living on a disability pension because of her asthma Fatima Aberkan became, in 2012, a follower and right hand of Khaled Zerkani, the chief… Continue reading →