Guantanamo
– GITMO INMATE, AL-SHAMRANI, SENT BACK TO SAUDIA
–
A Guantanamo Bay inmate, Muhammed Abd Al Rahman Awn Al-Shamrani, 40.  has been repatriated to Saudi Arabia, the Pentagon announced Monday 01/11/2016, bringing the remote military prison's remaining population down to 103.
Muhammed Awn Al-Shamrani had spent… Continue reading →
– 5 YEMENI GITMO DETAINEES TRANSFERRED TO U.A.E
–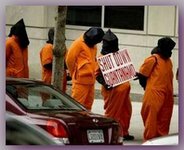 Five men who have been held for almost 14 years at the U.S. base at Guantanamo Bay, Cuba, have been released and sent to the United Arab Emirates (UAE), the Pentagon said Sunday 11/15/2015. The men were not released… Continue reading →
– MOURAD BENCHELALI DETAINED AT TORONTO AIRPORT
–
* Mourad Benchelalli, born on 07/07/1981. He is the so of Chelali Benchelali and the brother of Menad Benchelalli from the Lyon Cell, France,  was captured by American forces in Afghanistan, in an Al Qaeda training… Continue reading →
Shaker Abdur-Raheem Aamer was born in Saudi Arabia in 1964 and arrived to UK in 1996 after he fought in Bosnia since 1994, where he trained also other Muslim volunteers in warfare.
Continue reading
– 2 GITMO INMATES SENT HOME
– Abdul Rahman Shalabi , 39,  a Saudi man said to have once worked as a bodyguard for Osama Bin Laden has been freed from Guantanamo Bay, the Pentagon said on Thursday 09/22/2015.
 Abdul Shalabi has been transferred… Continue reading

Six Yemeni prisoners held for years at Guantanamo Bay detention centre have been transferred, on Friday 06/12/2015, to Oman, the USA says. The six are Idris Ahmad Abd Al Qadir Idris, Sharaf Ahmad Muhammad Masud, Jalal… Continue reading →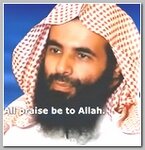 * Ibrahim al-Rubaish, a Saudi-national who has had a $5 million bounty on his head and a prominent leader for Al-Qaeda in the Arabian Peninsula – AQAP, based in Yemen, was killed in a UAV drone strike, on… Continue reading →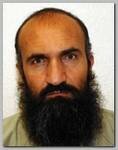 * Mullah Abdul Rauf Khadim as born in 1981. , He's already been in the Afghan and Pakistani Taliban, detained at Guantanamo Bay since 12/2001 and  had been sent from Guantanamo to Afghanistan via Qatar in 2007. Mullah Abdul… Continue reading →
–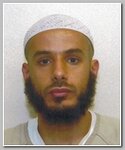 A Kuwaiti prisoner, Fawaz al-Odah, born ib 1978, headed home from Guantanamo Bay on Wednesday 11/05/2014 morning, hours after the midterm election results put the U.S. Senate in the hands of Republican legislators who had vowed to… Continue reading →
An al-Qaeda terrorist with roots in Global Jihad, Samer Abdellatif al-Barak , has been held in Israel for the past three years, it emerged on Sunday 11/17/2013.
Continue reading