Benelux
–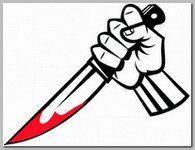 Two police officers, on Saturday 08/06/2016 at about 16:00 local time, have been injured by a machete-wielding assailant in the Belgian city of Charleroi outside the local police headquarters.. The attacker was shot and wounded, Charleroi police said… Continue reading →
–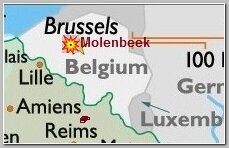 Police arrested two men suspected of planning an attack in Belgium after house searches on Friday evening, federal prosecutors said on Saturday 07/30/2016. 
The two, named as 33-year-old Nourredine H. and his brother Hamza H., will appear… Continue reading →
SUSPECT WITH FAKE EXPLOSIVE BELT ARRESTED IN BRUSSELS
–

Four  days after a major anti-terror raid in and around Brussels – a man has been arrested, on Tuesday 06/21/2016 morning at about 05:30 local time,  amid an anti-terror operation sparked by a bomb alert at City2… Continue reading →
12 ARRESTED IN BELGIUM OVER TERROR – ONLY 3 CHARGED
=
Belgian police have detained 12 people overnight on Friday 06/17/2016, on suspicion of preparing new 'terror attacks' in the country. Searches were conducted in 16 municipalities, mainly around Brussels, with checks on 152 lock-up garages., Arms or explosives… Continue reading →
ANTWERP TERROR PLOT THWARTED
–
A group of terror suspects arrested in Belgium were planning attacks in crowded places, including the main railway station in Antwerp, the country's second-largest city, local media reported on Tuesday 05/26/2016, citing sources close to the investigation.
Four alleged… Continue reading →
–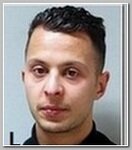 Paris suspect Salah Abdeslam, 26, a French national, has been surrounded and wounded, on Friday 03/18/2016 afternoon, in an anti-terror police raid in Brussels, local media say. This has not been officially confirmed. Shots were earlier heard in… Continue reading →
KHALED ZERKANI – PAPA NOEL
–
* Khaled Zerkani was born in Zinata, Morocco in 1973 and is a Belgian national operated from underground mosques in the now notorious Brussels suburb of Molenbeek, which has been linked to a string of terrorist attacks ranging from… Continue reading →
BELGIAN JIHADIST SABRI RAFLA
–

Belgian native citizen Sabri Rafla, aka Abu Turab,  from the Brussels Quarter of Molenbeek, left for Syria in 08/2013, He was killed in Syria in 12/2013.   
Born in 1994 Sabri Rafla, according to… Continue reading →
OSAMA KRAYEM
–
* Osama Krayem, a Swedish passport holder and national born in 1994, is a son of Syrian immigrants to Sweden, At the age of 11, in 2005, he had once been hailed as a model of integration Osama… Continue reading →