IIslamic converts
–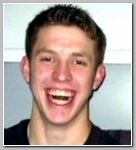 * Aaron Driver (pic-L), 24, also known as Harun Abdurahman,  who was arrested in 06/2015 for openly supporting so-called Islamic State on social media, Driver eventually agreed, in 01/2016, to the peace bond but did not… Continue reading →
–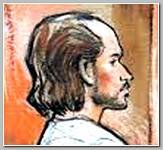 A Metro Transit police officer, Nicholas Young (pic-L), 36,  of Fairfax, Virginia, .has been arrested on Wednesday 08/03/2016 morning, and charged with attempting to provide material support to the Islamic State, marking the first time… Continue reading →
FABIEN & JEAN-MICHEL CLAIN
–

*Fabien Clain (pic-L), also known as  Abu Sulayman al-Faransi.  was born in 1977/8 in the French territory of Reunion Island, in the Indian Ocean. He lived,  in Toulouse or the surrounding area .  
Fabien… Continue reading →
AUSTRALIAN NEIL PRAKASH – KILLED IN IRAQ
–
* Neil Prakash from Cambodian descent and Buddhist faith, was born in Melbourne, Australia in 1993. Neil Prakash was a rapper who wrote songs about sex, Islam and drugs before he turned into a terrorist mastermind. He was formerly… Continue reading →
FATIMA ABERKANE & MARIA GRILLO
–
* Fatima Aberkane, born in 1961,already a mother of 7 and a grandmother living on a disability pension because of her asthma Fatima Aberkan became, in 2012, a follower and right hand of Khaled Zerkani, the chief… Continue reading →
–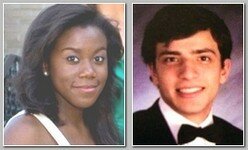 Twenty-year-old Jaelyn Delshaun Young and 22-year-old Muhammad Oda Dakhlalla, both USA citizens, who were arrested at a local airport just before boarding a flight with tickets bound for Istanbul, went before a U.S. Magistrate Judge on Tuesday 08/11/2015… Continue reading →
A former U.S. Air Force mechanic has been charged,on 03/17/2015,  with attempting to go to Syria to join I.S.I.S, authorities said. Tairod Nathan Webster Pugh, 47, whose last known address in the United States was in Neptune, New Jersey.… Continue reading →
DANISH TEEN PLANNED TO BOMB SCHOOLS
–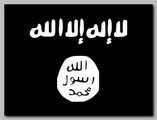 Danish teenager who converted to Islam has been arrested, on Wednesday 01/13/2016, and charged with possessing explosives and sanctioning terror. The girl reportedly supports a radical Islamic group that encourages the establishment of a caliphate.
The 15-year-old was arrested… Continue reading →
ABDUL-MALIK ABDUL KAREEM
–
* Abdul-Malik Abdul Kareem, 43,  was born and raised as  Decarus Thomas, court documents show. The Philadelphia native changed in his name in 2013 after converting to Islam.  
Abdul-Malik Abdul Kareem has convictions for… Continue reading →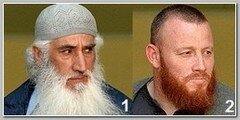 Two British citizens, Shah Jahah Khan (1), 62, of St Catherine's Avenue, Luton and Muslim convert Ibrahim Anderson (2), 38,  of Dallow Road, also in Luton, accused of  handing out leaflets on a London street… Continue reading →