Italy
2 AFGHANS HELD IN ITALY OVER LONDON TERROR PLOT
–
Police in the Italian port city of Bari in southern Italy have arrested, on Tuesday 05/10/2016, two Afghan men, Hakim Nasiri (pic-L), 23, and Gulistan Ahmadzai, 29. suspected of plotting jihadist attacks in Italy, France and the… Continue reading →
ISIS CELL IN ITALY PLANNED ATTACK ON THE VATICAN
–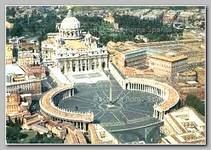 Italian authorities said, on Thursday 04/28/2016, they have thwarted an I.S.I.S attack in Italy. Amongst the targets were the Vatican and the Israeli Embassy in Rome. Two members of the cell. an Italian-Moroccan couple. Mohamed Koraichi & his wife,… Continue reading →
– 4 KOSOVAR MUSLIMS ARRESTED OVER POP THREATS
–
* 4 Kosovans have been arrested in Italy and Kosovo, suspected of being part of a Jihadi cell and accused of making threats against the Pope, judicial officials said on Tuesday 12/01/2015. They were also said to have made… Continue reading →
– ITALY TO CLOSE CLANDESTINE MOSQUES
–
The Italian government intends to close down clandestine mosques in the country as part of the fight against terrorism, Interior Minister Angelino Alfano announced Friday 11/27/2015. "In Italy, we have four mosques and over 800 places of Muslim worship,"… Continue reading →
– 40-year-old ultra-Orthodox Jew, Nathan Graff ,  was stabbed multiple times, on Thursday 11/12/2015 evening,  in a possible anti-Semitic attack in front of a kosher restaurant in the Italian city of Milan.
Nathan Graff… Continue reading →
–
Police have targeted 17 people in raids in several European countries connected to a suspected jihadist network led by Mullah Krekar's son,  who is already in detention in Norway. Italian Ansa news agency reported on Thursday 11/12/2015.… Continue reading →
– ITALIAN CESARE TAVELLA KILLED BY ISIS IN BANGLADESH
–
The Islamic State says, on Tuesday 09/29/2015,  it carried the attack, shooting dead Cesare Tavella, 50, in the Bangladesh's capital Dhaka diplomatic quarter. In its claim, I.S.I.S warned that "citizens of the crusader (the Jihadi term… Continue reading →
–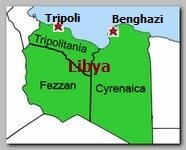 Four Italian construction workers have been kidnapped in Libya, the Italian foreign ministry has said on Monday 07/20/2015. They were abducted near a compound owned by Italian oil and gas group Eni in the western Mellitah area, the ministry… Continue reading →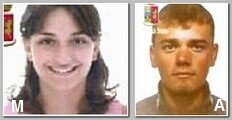 Italian anti-terrorism police,  on Wednesday 07/01/2015,  arrested several family members of a married couple who traveled to Syria to join the Islamic State and were allegedly trying to persuade their relatives to join them, officials said.
Police… Continue reading →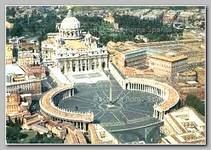 A militant ring inspired by Al Qaeda  was found to be operating in Sardinia, and there had been possible plans to target the Vatican already in 2010, according to investigators on Friday 04/24/2015. Police issued 20 warrants and made… Continue reading →