Western targets
STRING OF SUICIDE BOMBINGS SHAKED SAUDI ARABIA
–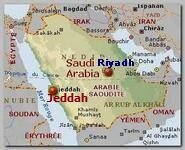 ** A suspected suicide bomber has died, on the early morning of the 4th of July 2016, the USA Independence Day, after detonating a device near the US consulate in the Saudi Arabian city of Jeddah, the… Continue reading →
20 KILLED IN BANGLADESH DHAKA'S HOSTAGE CRISIS
TRIPLE SUICIDE ATTACK ON ISTANBUL'S ATATURK AIRPORT KILLED DOZENS
–
At least 44 people have been killed and 230 wounded in a triple suicide attack at Istanbul's Ataturk international airport, on Tuesday 06/28/2016 at about 21:30 local time, Turkey sources said late Tuesday.
Earlier, Turkish officials and… Continue reading →
–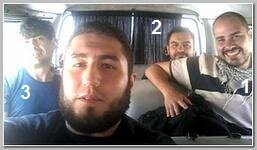 3 Spanish journalists who went missing after entering Syria are feared to have been kidnapped, according to reports.
Antonio Pampliega, Jose Manuel Lopez and Angel Sastre disappeared after entering the county through Turkey on 07/10/2015,, according to the… Continue reading →
16 KILLED IN IVORY COAST' TERROR ATTACK
–
Unidentified gunmen have killed, on Sunday 03/13/2016, about 16 people, including 4 Westerner tourists, at a beach resort in southern Ivory Coast,  a model of stability in West Africa, officials say. The assailants fired on beach-goers in… Continue reading →
3 AMERICANS ABDUCTED IN IRAQ -FREED
–
The same day that the nuclear deal with Iran became valid, on Sunday 01/17/2016,  the sanctions on Iran were lifted and America celebrated the release of last 5 Americans held in Iran,  practically as hostages, US confirmed… Continue reading →
– NEXT ON LINE – BURKINA FASO HOTEL ATTACK
–
Burkina Faso's government said, on Saturday 01/16/2016,  26 people were killed and a further 56 injured after Islamist militants attacked a hotel in the capital, Ouagadougou, popular with foreigners.
MAGHREB al-Qaeda ( AQIM ), led by Mukhtar Bilmukhtar… Continue reading →
– 10 KILLED IN ISTANBUL SUICIDE BOMBING
Several dead and wounded, on Tuesday 01/12/2016 at about 10:20 local time, after a powerful  explosion rocked a central Istanbul Sultanahmet square, Turkish television stations reported. Sultanahmet square in Istanbul is, a major tourist attraction.  Turkish police sealed… Continue reading →
– 6 NATO & U.S TROOPS KILLED NEAR BAGRAM, AFGHANISTAN
– MALI HOSTAGES CRISIS – 27 HOSTAGES KILLED
–
* 170 hostages, including 140 guests and 30 employees at the 190 rooms Radisson Blu Hotel in the Malian capital Bamako, were seized by Islamic gunmen.  on Friday 11/20/2015 AT at about 08:30 local time, the hotel said… Continue reading →