The Maghreb
TUNISIA REPEAL LIBYAN ISLAMISTS BORDER RAID
–
Islamist fighters, on Monday 06/07/2016 morning, attacked army and police barracks in the Tunisian town of near the Libyan border and at least 30 people, including civilians, were killed in the clashes, residents and the Interior Ministry said.… Continue reading →
–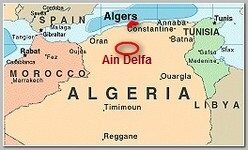 A militant ambush killed 11 soldiers in a northern region of Algeria, on Thursday 07/16/2015,  according to reports from Sunday 07/19/2015. .
The incident occurred in a forested area of Ain Delfa, 150 miles southeast of the capital… Continue reading →
–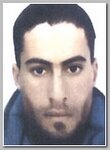 * Mourad Gharsalli a senior leader of a MAGHREB al-Qaeda affiliated group that has been blamed for a spate of violence in Tunisia was among five militants killed by security forces in a recent raid, in Gafsa mountain operation.… Continue reading →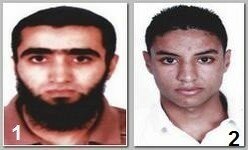 A manhunt was launched last night for two accomplices wanted in connection with the Tunisian Sousse massacre. On-the-run Mohamed bin Abdallah (1)  and Rafikhe Tayari (2) are believed to have assisted crazed Seifeddine Rezgui. The Tunisian… Continue reading →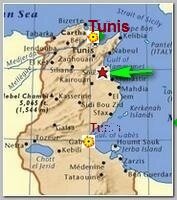 At least 27 people were killed after two gunmen attacked, on Friday 06/26/2015, the first Friday of Ramadan,  a beach, the Imperial Marhaba hotel and a neighbor hotel in the Tunisian city of Sousse, an interior ministry official told… Continue reading →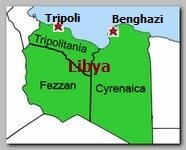 An armed group stormed, on Friday 06/12/2015,  the Tunisian consulate in the Libyan capital Tripoli and kidnapped 10 staff, the Tunisian Foreign Ministry said.
Tunisia is one of only a few countries which still has a mission in… Continue reading →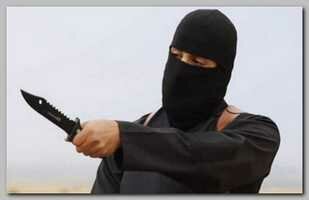 At least 35 more Christians, most of them probably from Ethiopian descent, are feared to have been kidnapped by jihadists in retaliation for air strikes on targets in Libya.  Militants from the Islamic State – I.S.I.S – and… Continue reading →
In a communique released on Sunday 09/14/2014, a new armed group calling itself the "Soldiers of the Caliphate in Algeria" - "Jund al-Khilafah" sworn loyalty to the new Islamic State - I.S.I.S
Continue reading
Abdul Rahman al-Nigeri, who is also known as Abu Dujana, was born in Niger probably in the early 60s'. He fought with Arab volunteers in Afghanistan in the 80s'.
Continue reading
On 01/16/2013, a large Jihadi group, commanded by Mukhtar Bilmukhtar, carried out a raid on a BP gas facility in In-Amenas, in the Algerian Sahara, and took over 40 foreign hostages and over 100 local Algerian staff.
Continue reading