Extraordinary rendition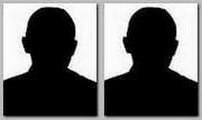 The US government, on 01/20/2015,  has charged two Yemeni nationals, Saddiq al-Abbadi, 36,  and Ali Alvi, 30,  for allegedly conspiring to murder Americans abroad, and providing material support to Al Qaeda, according to a complaint and… Continue reading →
Gouled Hassan Dourad was born in Mogadishu, the capital of Somalia, in 1974. When the Somali civil war erupted in 1991, his parents sent him to Germany where he lived in a refugee camp.
Continue reading
US is going through an emotional debate over the trial of five Al Qaeda leaders who plotted The 9/11. According USA Attorney General Eric Holder, on Friday 11/13/2009.
Continue reading
The announcement of USA Attorney General Eric Holder, on Friday 11/13/2009, to transfer The 9/11 five conspirators, now detained at Guantanamo Bay, to face trial in New York.
Continue reading
– AHMED MOHAMMED AL-DARBI
Ahmed Muhammed Haza Al-Darbi was born, on 01/09/1975, in Taif, Saudi Arabia. He is the brother in law of Khalid al-Mihdhar. Continue reading
– ZAWAHIRI PRAISED "MARTYR" ALI FAKHERI
In a 10-minutes video posted in the web, on Sunday 10/04/2009, acting leader of Al Qaeda Ayman Al Zawahiri paid tribute to a senior militant, Ibn al-Shaykh al-Libi, who was held in USA secret prisons Continue reading
Ahmad Ibrahim al-Sayyid al-Naggar was born in Egypt in 1963. In 03/1994 Ahmad Ismail Uthman was sentenced, in absentia, to death in Egypt.
Continue reading
Essam Hafez Mohammed Marzouk was born in Cairo, Egypt in the wealthy al-Muhandisin suburb in the mid 60s'.
Continue reading
Talaat Fouad Qassem was born in 1958 in Egypt. He was one of the founders of the EGYPTIAN Jamaa Islamiya in Egypt in the early 70s' and the spokesman for the organization.
Continue reading
Lakhdar Boumediene, 42, an Algerian man held for seven years by the USA in Guantanamo Bay, witout any charges, has arrived in France after being set free, on Friday 05/15/2009.
Continue reading