Rogue fire
– CRACKS IN ANTI-ISIS COALITION, TURKEY DOWNED A RUSSIAN FIGHTER JET
–
Just two days ago, on 11/22/2015.  it seemed as rival nations with conflicting interests are coming together to form a "Grand coalition' as French President Francois HOllande described it after the Paris Terror Carnage of Friday 11/23/2015, to… Continue reading →
–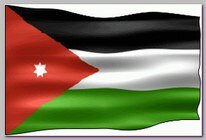 A Jordanian policeman shot dead, on Monday 11/09/2015  during lunchtime, two U.S. instructors, a South African and two from Jordan  before being gunned down at a police training facility, 30 k"m east of the capital Amman… Continue reading →
– INSIDE POLICE HQ – AFGHAN POLICE WOMAN KILLED U.S ADVISER
An Afghan police woman, on Monday 12/24/2012, has shot and killed a US security adviser in the Kabul police headquarters, NATO and local officials said. Continue reading
4 more American soldiers and an Afghan police officer have been killed in southern Afghanistan, on Sunday 09/16/2012, following an attack suspected to be a green-on-blue shooting.
Continue reading
3 Australian troops in NATO-ISAF in Afghanistan have been killed in an attack by a rogue member of the Afghan security forces, on Wednesday 08/29/2012 evening, officials said
Continue reading
An Afghan police commander and several of his men killed 3 US soldiers in Helmand, after inviting them to a dinner to discuss security, Afghan officials said on Friday 08/10/2012..
Continue reading
Three British soldiers have been killed, on Sunday 07/01/2012, by a gunman wearing a police uniform in southern Afghanistan, the Ministry of Defence (MoD) has said.
Continue reading
A rogue Afghan soldier, on Monday 05/07/2012, killed one US marine and wounded another before being shot to death in return fire in southern Afghanistan.
Continue reading
– ROGUE AFGHAN PERSONNEL KILLED 3 NATO TROOPS
In two separate instances, three NATO soldiers have been killed, on Monday 03/26/2012, by local security forces in Afghanistan. Continue reading
NATO said, on Thursday 03/01/2012, two of its troops have been shot dead in a base in Afghanistan, by a man in Afghan army uniform.
Continue reading