Algeria
ISLAMIC TERROR ON THE RISE IN THE SAHARA
–
AQIM – Maghreb Al-Qaeda's branch has claimed responsibility for Friday 03/18/2016 rocket-propelled grenade attack on an Algerian gas plant operated by Norway's Statoil and BP as part of its "war on the Crusader interests everywhere".
Algeria's oil and gas… Continue reading →
ZAHIR MEHDAOUI, LINKED TO PARIS CARNAGE, ARRESTED IN ALGERIA
–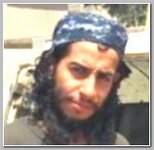 The court in the Algerian city of Bejaia, 250 k"m East to the Capital Algeria,  said, on Saturday 02/27/2016,  29-year-old Zahir Mehdaoui, a resident of Brussels with a dual Algerian and Belgian citizenship and a resident… Continue reading →
–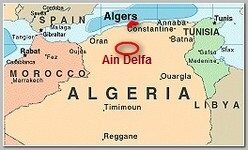 A militant ambush killed 11 soldiers in a northern region of Algeria, on Thursday 07/16/2015,  according to reports from Sunday 07/19/2015. .
The incident occurred in a forested area of Ain Delfa, 150 miles southeast of the capital… Continue reading →
Abdul Rahman al-Nigeri, who is also known as Abu Dujana, was born in Niger probably in the early 60s'. He fought with Arab volunteers in Afghanistan in the 80s'.
Continue reading
On 01/16/2013, a large Jihadi group, commanded by Mukhtar Bilmukhtar, carried out a raid on a BP gas facility in In-Amenas, in the Algerian Sahara, and took over 40 foreign hostages and over 100 local Algerian staff.
Continue reading
Karim Bourti was born in Algeria in 1967. Karim Bourti, a former French citizen and an Algerian citizen was arrested in France on 05/26/1998.
Continue reading
– 11 KILLED IN ALGERIAN MILITARY ACADEMY SUICIDE ATTACK
11 people were killed and 32 wounded in a suicide bombing at the Cherchell military academy west of Algiers, the defence ministry said, on Saturday 08/27/2011. Continue reading
– 3 ALGERIAN TROOPS KILLED IN THE SAHARA
Three Algerian soldiers have been killed and at least eight others injured in a bomb attack on their convoy, on Sunday 07/31/2011 press reports said on Monday. Continue reading
– 13 ALGERIAN SOLDIERS KULLED BY MILITANTS
At least 13 Algerian soldiers have been killed by Islamist fighters in an attack on an army post east of Algiers, the Algerian capital, according to officials, on late Friday 04/15/2011. Continue reading
– BENSAYAH BELKACEM
Bensayah Belkacem, born in 1963, is a citizen of Bosnia from Algerian origin, currently held in Guantanamo bay, Cuba. Continue reading