Iraq
ISIS COMMANDER ABU-OMAR AL-SHISHANI. EVENTUALLY, DEAD !?
–
According to initial reports, on Monday 12/28/2015 morning,  ISIS senior commander Abu-Omar al-Shishani (from Chechnya), 29, was captured by a joint Kurdish-American special operation in Northern Iraq near Kirkuk, together with al-Shishani the special force had… Continue reading →
37 KILLED IN IRAQ'S SHIA SHRINE BOMBING
–
An attack on a Shiite Sayyid Mohammed shrine and a nearby market in Balad, 50 miles (80 kilometers) north of the Iraqi capital.Baghdal, on Friday 07/08/2016, has killed 37 people and wounded over 60, Iraqi official said, just hours… Continue reading →
OVER 280 KILLED IN BAGHDAD ISIS' BOMBINGS
THE AMERICAN FORCEPS OFFENSIVE AGAINST ISIS
–
In the Southern flank of the US led offensive against the Islamic State the Iraqi military is closing in on the city of Falluja, which has been held for two years by the Islamic State group, several Arab… Continue reading →
OVER 75 MORE KILLED IN BAGHDAD BOMBING CAMPAIGN
—
** Four bomb blasts, on Tuesday 05/17/2016, in Baghdad have killed about 70 people, medics say, the latest in a series of attacks in the Iraqi capital in the past week.
** A car bomb attack at the… Continue reading →
ISIS SUICIDE BOMBINGS CAMPAIGN IN IRAQ RAGES ON
–
Iraq is in a total turmoil not only between Sunnis and Shiites but also within the Shia community, 60% 0f Iraq's population, between the USA backed government,led by Haider all-Abadi  and Iranian backed Shiite opposition led by Cleric… Continue reading →
JASIM KHADIJAH. ISIS' ROCKET EXPERT, KILLED TOO
–

Jasim Khadijah, the  rocket expert of the Islamic State believed to be responsible for a deadly attack on US troops in northern Iraq has been killed in an UAV drone strike, the US military spokesman  Col… Continue reading →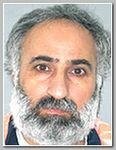 * Abu Alaa al-Afri, also known as 'Haji Imam' and whose real name is Abdel Rahman Moustafa Qaduli, is a professor of physics and a teacher in Tal Afar [northwestern Iraqi city] in Nineveh, and has… Continue reading →
HUNDREDS INJURED IN ISIS' MUSTARD GAS ATTACK NEAR KIRKUK
ISIS CHEMICAL EXPERT SEIZED BY U.S
–

U.S. special forces captured the head of the Islamic State 's unit trying to develop chemical weapons in a raid last month (02/2016) in northern Iraq near the town of of Tal Afar , close to the Syrian border,… Continue reading →