Scandinavia
OSAMA KRAYEM
–
* Osama Krayem, a Swedish passport holder and national born in 1994, is a son of Syrian immigrants to Sweden, At the age of 11, in 2005, he had once been hailed as a model of integration Osama… Continue reading →
4 ARRESTED IN DENMARK OVER ISIS CONNECTION
DANISH TEEN PLANNED TO BOMB SCHOOLS
–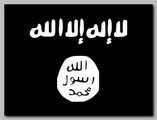 Danish teenager who converted to Islam has been arrested, on Wednesday 01/13/2016, and charged with possessing explosives and sanctioning terror. The girl reportedly supports a radical Islamic group that encourages the establishment of a caliphate.
The 15-year-old was arrested… Continue reading →
EUROPE COULD FACE WAR "WITHIN A FEW YEARS'
–
Citing the situation in Sweden, the recent decisions of domestic politicians, and global instability, the chief of the Swedish army General Anders Brännström told men under his command they could expect to be fighting a war in Europe against… Continue reading →
STABBING A SOCIAL WORKER SHOCKED SWEDEN
–
An asylum seeker aged 15, has been arrested for stabbing &  killing of a female employee, Alexandra Mezher (pic), an Italian citizen from Lebanese descent,   22, in. the centre for unaccompanied migrants in Molndal, near… Continue reading →
– 2 SWEDES SENTENCED TO LIFE FOR SYRIAN 2013 MURDERS
–
Hassan al-Mandlawi (L), 32, and Al-Amin Sultan (R), 30, both Swedish nationals, were found guilty in Swedish court, on Monday 12/14/2015, of murders carried out by Islamic State militants in Syria in 2013, which were filmed, and… Continue reading →
– IRAQI TWINS ARRESTED IN FINLAND OVER TIKRIT MASSACRE
–
The police in Finland arrested Iraqi twin brothers on Tuesday 12/08/2015,  suspected of being members of the Islamic State and of shooting 11 unarmed prisoners during a massacre by the Islamic State of as many as 1,700… Continue reading →
– HIZBALLAH SPY HASSAN HIZRAN SENTENCED IN ISRAEL
–
The Lod District Court in Central Israel sentenced, on Sunday 11/29/2015,  a Swedish citizen of Lebanese origin, Hassan Khalil Hizran, to a year and a half in prison, after the was convicted of providing information to Lebanese terrorist… Continue reading →
–
Police have targeted 17 people in raids in several European countries connected to a suspected jihadist network led by Mullah Krekar's son,  who is already in detention in Norway. Italian Ansa news agency reported on Thursday 11/12/2015.… Continue reading →
– SWEDEN COULD COLLAPSE !!
–
Sweden is one of the most prosperous countries in the world known for its generous welfare system and its outstanding generosity in accepting refugees from war zones  all over the world which means almost solely Muslims. The Muslims,… Continue reading →