Thailand
*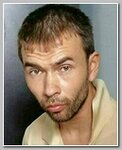 * The Thai police, on Saturday 08/29/2015, have arrested the Erawan Shrine bomber,  a man looks like the one we are looking for", according to Police spokesman, Prawut Thavornsiri. Police also raided an apartment used by the… Continue reading →
–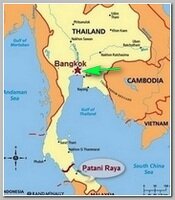 A bomb has exploded, on Monday 08/17/2015 at about 19:00 local time (12:00 GMT). close to the Erawan Shrine in the centre of Thailand's capital, Bangkok, killing at least 21 people and injuring over 120 . A… Continue reading →
– 10 KILLED IN TRIPLE BLASTS IN SOUTHERN THAILAND
At least 10 people have been killed in three explosions and dozens more were wounded, in the southern Thai province of Yala, officials said on Saturday 03/31/2012. Continue reading
In 02/2012 an Iranian team of 5 operated in Bangkok, Thailand's capital, to carry out attacks against the Israeli ambassador and other Israeli representativses. The team was uncovered after a "work accident" in Bangkok, on 02/14/2012.
Continue reading
– BANGKOK'S INCIDENT
A foreign man, identified later as an Iranian, Saeid Moradi, has been seriously wounded in Bangkok after explosives he was said to be carrying went off, local media reported on Tuesday 02/14/2012. Continue reading
Thai authorities arrested, on 01/12/2012, Hussein Atris, a Hizbullah operative and a Swedish citizen of Lebanese decent who ploted mega attack against Israeli targets in Thailand.
Continue reading
– U.S WARNS OF BANGKOK TERROR THREAT
The USA has warned, on Friday 01/13/2012, its citizens in the Thai capital, Bangkok, to be on the alert over a possible terrorist threat. Continue reading
– 17 INJURED BY A CAR BOMB IN NARATHIWAT
17 people were injured when a bomb hidden inside the car parked in front of a Thai-traditional massage parlour in Narathiwat's Muang district exploded on Saturday 02/19/2011 night. Continue reading
Two soldiers have been shot dead and three people injured in a gun attack on an army checkpoint in south Thailand, on Sunday 08/23/2009.
Continue reading
Two Muslim village leaders were killed in drive-by shootings in Thailand's restive southernmost provinces, police said on Sunday 08/09/2009.
Continue reading