Civilian casualties
– 12 MEXICANS MISTAKENLY KILLED BY EGYPTIAN FORCES.
Egypt said, on Monday 09/14/2015, its security forces killed 12 people, including Mexican tourists, after mistakenly targeting their four-vehicle convoy while chasing militant extremists in the country's Western Desert.
The vast region, popular with tourists for its oases and… Continue reading →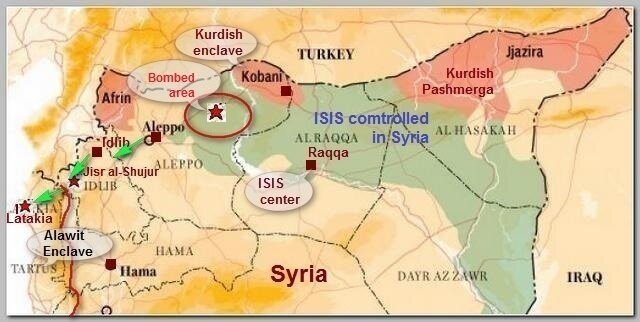 Airstrikes carried out against a northern Syrian village by USA.-led coalition forces killed 52 civilians on Friday 05/01/2015, according to Britain-based Syrian Observatory for Human Rights.  Among those dead were seven children, the activist group said.
The… Continue reading →
– BLOW FOR U.S – SOLDIER KILLED MANY AFGHAN CIVILIANS
A rogue US soldier has killed more than a dozen civilians in a shooting spree in Southern Afghanistan before being detained, officials said on Sunday 03/11/2012. Continue reading
– 60 KILLED IN HOSPITAL BOMBING IN LOGAR, AFGHANISTAN
oVER 60 people were killed, on Saturday 06/25/2011, in a suicide car bombing targeting a hospital in Afghanistan's Logar province, just south of the capital Kabul, a provincial official said. Continue reading
– 7 CIVILIANS ACCIDENTALLY KILLED IN HELMAND
NATO-ISAF, on Friday 03/25/2011, accidentally, killed 7 civilians in an air attack in the Afghan province of Helmand, the governor's office there has said. Continue reading
– 40 KILLED IN PAKISTAN BY U.S MISSLES ATTACK
At least 40 people have died, on Thursday 03/17/2011, in a U.S UAV strike in the Pakistani region of North Waziristan, local officials say. Continue reading
– DOZENS CIVILIANS KILLED BY NATO AIR STRIKES
NATO-ISAF has said, on Sunday 02/20/2011, it will investigate reports that it has killed dozens of civilians in ground and air strikes in eastern Afghanistan. Continue reading
– AT LEAST 50 KILLED IN US MISSILES STRIKES IN WAZIRISTAN
At least 50 people have been killed, on Friday 12/17/2010, in three suspected US UAV drone missile strikes in Pakistan's northwestern Khyber province. Continue reading
– AGAIN! 10 CIVILANS KILLED IN NATO AIR STRIKE
10 election campaign workers have been killed, on Thursday 09/02/2010 at about 09:00, in an air strike by NATO-ISAF forces in Afghanistan, officials said. Continue reading
A new UN report, ON Tuesday 08/10/2010, revealed that The number of civilians killed or injured in Afghanistan, in the first six months of 2010, has jumped 31%.
Continue reading