Pakistan
–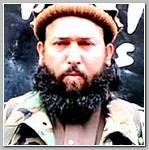 Hafiz Saeed Khan, born 1972 in the FATA town of Mamozai in Pakistan, was an Islamic militant who served as the Islamic State Emir (Commissioner )  of its 'Khorasan province', which is active in… Continue reading →
–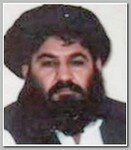 Although the Taliban denied their legendary leader Mullah Omar died already in 04/2013 the Taliban has elected Mullah Akhtar Mansoor as its new leader, Taliban sources have told various media channels on Thursday 07/30/2015. . The group, eventually, also… Continue reading →
RIGHTS ACTIVIST KHURRAM ZAKI ASSASSINATED IN KARACH
–
Pakistani Police said,  on Monday 05/09/2016, activist Khurram Zaki was killed at an outdoor cafe in the southern port city of Karachi late on Saturday night (05/07/2016), while two other individuals, Rao Khalid, who is a journalist friend… Continue reading →
PAKISTANI PROVINCIAL MINISTER KILLED BY TALIBAN
–
* Tehrik-e-Taleban militants in Pakistan have killed, on Friday 04/22/2016, a provincial minister, Sardar Soran Singh, himself a Sikh, in a overwhelming Sunni Muslim region in the country's restive northwestern NWFP Khyber-Pakhtunkhwa district.
The victim, Minister of… Continue reading →
–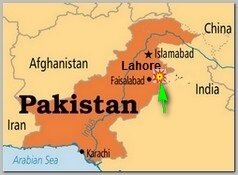 At least 65 people were killed. Many of whom women and children, and more than 200 injured when an apparent suicide bomb ripped through the parking lot of a crowded park in the Pakistani city of Lahore where… Continue reading →
– 19 KILLED IN TERROR ATTACK ON PAKISTAN'S CHARSADDA CAMPUS
–
Pakistani Security forces, on Wednesday 01/20/2016 at about 09:30 local time,  have ended a gun and bomb attack on the new Bacha Khan University in north-west NWFP province in which 19 people were killed and 50 injured. The… Continue reading →
– INDIAN ARMY IN CLASHES WITH PAKISTANI AFFILIATED TERROR
–
Fresh gunfire and a blast have been heard, on Sunday 01/03/2016, at an Indian air force base at Pathankot near the Pakistani border, as troops reportedly battle the remnants of a Pakistani affiliated group, the Jaish-e-Mohammed,  that attacked… Continue reading →
– 85 ISIS AFFILIATED KILLED IN AFGHANISTAN BY U.S DRONE
–
US-UAV  strikes killed, on Sunday 09/27/2015,  85 suspected I.S.I.S  militants in Afghanistan's eastern Nangarhar province , the Afghan intelligence agency claimed.
According to National Directorate for Security (NDS), the drones targeted a suspected gathering of… Continue reading →
– THE TALIBAN RALLIES BEHIND MULLAH AKHTAR MANSOOR
– DOZENS KILLED AS PAKISTANI TALIBAN STORMED AN AIR BASE
–
Fighters belonging to the Pakistani Taliban – TTP have stormed, on Friday 09/18/2015 morning an air force station near Peshawar in Pakistan's northwest FATA region. , resulting in a firefight with security forces and the deaths of at least… Continue reading →