Sinai Peninsula
ISIS CLAIMED SUICIDE ATTACK THAT KILLED 13 EGYPT'S SINAI POLICE
– 14 KILLED IN EGYPT'S TERROR ATTACKS
–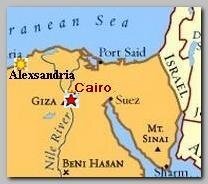 Hours after 5 policemen have been killed in an attack on a checkpoint in the North of Egypt's restive Sinai peninsula,  in El-Arish district, on Thursday 01/21/2016 morning,  a bomb blast killed 9 more people including… Continue reading →
– ATTACKS ON TOURIST LOCATIONS IN EGYPT
–
** Three  foreign tourists  at the Bella Vista hotel have been injured in an attack at a hotel in the Egyptian Red Sea resort of Hurghada on Friday 01/08/2016 evening. The attackers. armed with knifes t,… Continue reading →
– AL-BAGHDADI WARNS ISRAEL ' WE ARE COMING !'
–
I.S.I.S leader Abu Bakr al-Baghdadi threatened Israel in a rare audio recording released on Saturday.12/26/2015 "The Jews thought we forgot Palestine and that they had distracted us from it," says al-Baghdadi in the recording. "Not at all, Jews. We… Continue reading →
– EXPLOSION DOWNED THE RUSSIAN AIRLINER IN SINAI
–
A Russian passenger Metrojet Airbus A321 plane has crashed in Egypt's Sinai Peninsula, on Saturday 10/31/2015 at about 05:51,  23 minutes after takeoff from  the Sharm el-Sheikh heading to St Petersburg .   Egypt's civil aviation… Continue reading →
–
A British plane,on 08/23/2015,  carrying 189 passengers came 'within 1,000ft (300 meters)' of a rocket or missile as it approached Sharm El Sheikh, it emerged on Friday 11/06/2015 night. The Thomson flight TOM 476  from London Stansted… Continue reading →
Ansar Bait al-MaqdIs is one of several groups that emerged in Sinai Peninsula especially after the first Egyptian revolution in early 2011 tacking advantage on the general chaos in Egypt
Continue reading
–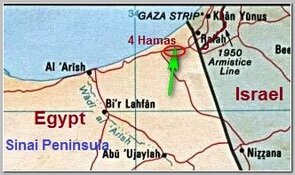 Four members of Hamas' armed wing were abducted in Egypt's Sinai Peninsula on Wednesday 08/19/2015 night, after the bus they were on was stopped by unidentified gunmen, sources close to the Palestinian group and Egyptian security officials said.
Their… Continue reading →
–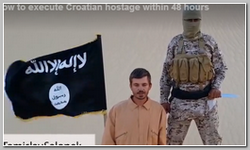 I.S.I.S claimed Wednesday 08/12/2015 to have beheaded a Croatian hostage abducted in Egypt, posting a purported picture of the victim's body on ISIS-affiliated Twitter accounts.
The Croat, Tomislav Salopek, was abducted last month 22 k"m west of the… Continue reading →
–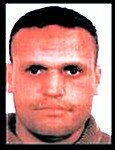 * Hisham Al-Ashmawy is a  former special forces officer turned Islamist militant. He is one of Egypt's most wanted militants called on his fellow countrymen to wage holy war against President Abdel Fatah Sisi.
An audio message… Continue reading →