Jail Breaks
– THE TALIBAN FREED HUNDREDS IN KUNDUZ JAIL
–
Kunduz is a strategic town in Northern Afghanistan on the border with Tajikistan and close to Uzbekistan where the Uzbek Islamic Movement – IMU is a close ally to the Taliban. Kunduz is under partial siege by the Taliban… Continue reading →
– TALIBAN FREED HUNDREDS AFGHAN PRISONERS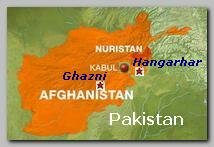 Taliban militants have stormed, on Monday 09/14/2015,  a jail outside the central Afghan city of Ghazni, killing at least four policemen and freeing more than 350 prisoners.
The deputy provincial governor of Ghazni province Mohammad Ali Ahmadi said… Continue reading →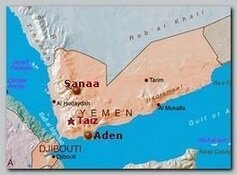 Over 1,000 prisoners escaped from Taiz  jail, on Tuesday 06/30/2015 night, as fighting raged in Yemen's third-largest city between pro Iranian Shia Houthi rebels and forces loyal to the country's ousted president, residents said.
It was at least the… Continue reading →
Taliban fighters wearing police uniforms and have attacked a prison holding hundreds in North-West Pakistan and escaped with 200 prisoners, including "hardcore militants", officials said on 07/30/2013.
Continue reading
On what became almost routine in the Arab World more 1200 inmates have escaped from al-Kwafiya prison in the restive Eastern Libyan city of Benghazi, on 07/27/2013 night.
Continue reading
Over 500 inmates, have escaped, on Sunday 07/21/2013 night at about 21:30, from two Iraqi prisons after gunmen stormed two jails. Taji and Abu Ghraib, near Baghdad.
Continue reading
Armed militants have attacked a prison in the Iraqi city of Tikrit, on Thursday 09/27/2012. killing at least 12 guards and freeing about 90 inmates, officials said on Friday.
Continue reading
– HUNDREDS MILITANTS ESCAPED PAKISTANI JAIL IN BANNU
About 400 prisoners have escaped from a jail in Northwest Pakistan, on Sunday 04/15/2012 pre-dawn, after it was attacked by Islamic militants, police officials said. Continue reading
– 10 AL-QAEDA TUNNELED OUT YEMENI ADEN JAIL
Several al-Qaeda fighters, have escaped from a prison in the southern Yemeni port city of Aden after tunnelling their way out, officials have said on Monday 12/12/2011. Continue reading
– 5 ISLAMIC MILITANTS ESCAPED BEIRUT JAIL
Militants from a radical Islamist group escaped from Lebanon's main jail, on Saturday 08/13/2011, a security official told AFP. Continue reading