Foreign affairs
Foreign policy and strategy
STRING OF SUICIDE BOMBINGS SHAKED SAUDI ARABIA
–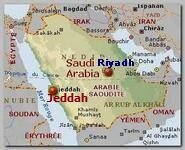 ** A suspected suicide bomber has died, on the early morning of the 4th of July 2016, the USA Independence Day, after detonating a device near the US consulate in the Saudi Arabian city of Jeddah, the… Continue reading →
THE U.S RELATION WITH MEAS"TS REALITY – UPDATE
–
Secretary Of State John Kerry said, on Wednesday 06/29/2016, I.S.I.S had begun targeting airports as an act of despair in the face of defeat, hours after the attack that left up to 50 dead in Istanbul, Turkey. It is… Continue reading →
U.S ISSUED WIDE TRAVEL TERROR ALERT FOR EUROPE
–
The USA State Department has issued, on Tuesday 05/31/2016, a travel alert for Europe, cautioning Americans that the influx of summer tourists and a series of high-profile events "will present greater targets for terrorists planning attacks in public locations".… Continue reading →
AL-TANF BORDER CROSSING CLASHES – A RISK FOR JORDAN !
–
Jordan is a very fragile country located in the heartland of the Middle East with Jihadi groups all over, Jabhat al-Nusra in Syria & the Islamic State in Iraq. Just a small mistake and Jordan can, easily, be a… Continue reading →
SYRIA: PEACE WITHOUT PARTNERS
–
Just few days ago, on 01/14/2016, a "Unity" government deal was struck   between the rival Tobruk and Tripoli regimes, backed by the international community, was formed in Libya aimed, first of all, to fight the Islamic… Continue reading →
– U.S & RUSSIA TO DEEPEN THEIR INVOLVEMENT IN MEAS"T WARS
–
The U.S.-led virtual coalition fighting Islamic State of Iraq and Syria (ISIS) needs to take back the cities Mosul and Raqqa and will use "boots on the ground" as part of its strategy in doing so, U.S. Defense Secretary… Continue reading →
– OBAMA CONSIDERS TO STAY IN THE AFGHAN MAD
–
Syria is no longer the state we knew for seven decades in the Middle East. The country is totally destroyed, about a third of its 28 Millions citizens fled the country or killed, an internal wave of displaced and… Continue reading →
– THE BIZARRE JOKE ABOUT "BRIGADE 30" AND MIGHTY AMERICA
–
About two months ago, in early 07/2015, a group of about 65 U.S.-trained Syrian "moderate' rebels", labeled as "Brigade 30", who according to USA Strategy are supposed to fight the Islamic State and/or Jabhat al-Nusra and to be… Continue reading →
– WILL SYRIA AND IRAQ'S STATEHOOD SURVIVE ?
–
Iraq and Syria may have been permanently torn asunder by sectarian war and tensions, Lt. Gen. Vincent Stewart the head of the Defense Intelligence Agency,  told an industry conference, said Thursday 09/10/2015 in a frank assessment that is… Continue reading →