Spain
–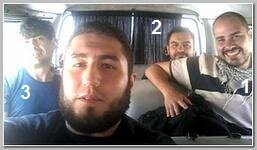 3 Spanish journalists who went missing after entering Syria are feared to have been kidnapped, according to reports.
Antonio Pampliega, Jose Manuel Lopez and Angel Sastre disappeared after entering the county through Turkey on 07/10/2015,, according to the… Continue reading →
– CHARLIE HEBDO STYLE ATTACK FOILED IN MADRID
–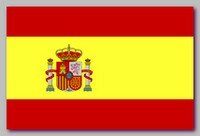 The Spanish Police  said, on Tuesday 11/03/2015, they have arrested three Moroccans living in Spain, who were ready to commit a Charlie Hebdo-style terror attack.
The three, accused of forming part of a group linked to the Islamic… Continue reading →
– 10 ARRESTED FOR RECRUITING JIHADISTS
–
Spanish and Moroccan police have arrested 10 people on suspicion of recruiting jihadi fighters for the Islamic State group, Spain's officials said on Sunday 10/04/2015.
All 10 allegedly formed part of a "very important recruitment platform" also dedicated to… Continue reading →
–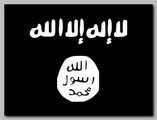 Spain and Morocco arrested 14 people,  on Tuesday 08/25/2015.  suspected of recruiting fighters to join Islamic State in Syria and Iraq, Spain's Interior Ministry said.
Suspects were detained in the outskirts of Madrid and in other cities… Continue reading →
Police in Spain, on 04/08/2015,  have arrested 11 people with suspected links to Islamic State – I.S.I.S  who were allegedly planning terror attacks in Catalonia.
Officers arrested 10 men and one woman, aged between 17 and 45,… Continue reading →
Spanish security forces have arrested 8 suspects in the enclave of Ceuta accused of recruiting fighters for an arm of al-Qaeda in Syria, an interior ministry statement, on Friday 06/21/2013, said.
Continue reading
Spanish political satire magazine El Jueves has published, on Wednesday 08/25/2012, a cartoon of the Prophet Mohammad on its cover.
Continue reading
Spanish police, on Tuesday 03/27/2012, arrested a suspected member of Al Qaeda, known as "The Librarian", who was key to the terror group's internet propaganda and recruiting operations, officials said.
Continue reading
Spanish police have arrested, on Thursday 08/02/2012, three suspected members of Al Qaeda in the southern province of Cadiz, a judicial source has told the AFP news agency.
Continue reading
ABDELLATIF AOULAD CHIBA ARRESTED IN SPAIN
Aabdellatif Aoulad Chiba was arrested by the Spanish police, on Wednesday 08/17/2011, after he posted comments on jihadi websites "expressed a clear desire to carry out an attack against 'infidels'. Continue reading