USA
On Tuesday 07/13/2010 morning, Iranian State Media claimed Shahram Amiri found refuge in the Pakistani embassy in Washington, which represent Iranian interests in USA.
Continue reading
–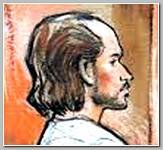 A Metro Transit police officer, Nicholas Young (pic-L), 36,  of Fairfax, Virginia, .has been arrested on Wednesday 08/03/2016 morning, and charged with attempting to provide material support to the Islamic State, marking the first time… Continue reading →
ANOTHER AMERICAN, MOHAMED JALLOH, DETAINED OVER TERROR
–
* Mohamed Bailor Jalloh, 26, a naturalized U.S. citizen from Sierra Leone, was arrested, on 07/03/2016, after purchasing a "Stag Arms assault rifle" from a gun dealer in Virginia, the U.S. Attorney's for the Eastern District of Virginia… Continue reading →
50 KILLED IN U.S' ORLANDO CLUB BY ISLAMIST OMAR MATEEN
–
A Muslim gunman killed 50 people and injured 53 in a massacre at a gay nightclub in the tourist hub of Pulse, Orlando, Florida, early on Sunday 06/12/2016, the city's mayor and police said, in an attack USA authorities… Continue reading →
U.S ISSUED WIDE TRAVEL TERROR ALERT FOR EUROPE
–
The USA State Department has issued, on Tuesday 05/31/2016, a travel alert for Europe, cautioning Americans that the influx of summer tourists and a series of high-profile events "will present greater targets for terrorists planning attacks in public locations".… Continue reading →
AZIZJON RAKHMATOV CHARGED IN N.Y WITH AID TO ISIS
–

On Wednesday 05/11/2016 an Uzbek man Azizjon Rakhmatov, 28,  has been charged in New York with trying to provide aid to ISIS, prosecutors said. He was charged with allegedly provided money in early 2015 to co-conspirator Akhor Saidakmetov… Continue reading →
NUCLEAR OR CHEMICAL TERROR ATTACK PROSPECT WORRYING !!
–
The Islamic State want to wipe the west off the face of the earth with a nuclear holocaust according to a journalist Jürgen Todenhöfer who spent ten days with the group while researching a book.  He was allowed… Continue reading →
–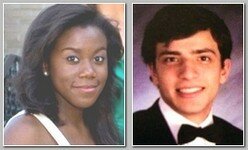 Twenty-year-old Jaelyn Delshaun Young and 22-year-old Muhammad Oda Dakhlalla, both USA citizens, who were arrested at a local airport just before boarding a flight with tickets bound for Istanbul, went before a U.S. Magistrate Judge on Tuesday 08/11/2015… Continue reading →
AMERICAN MUHAMMAD JAMAL AMIN DEFECTED FROM ISIS
–
The Iraqi Kurdish 'Peshmerga' on Monday 03/14/2016, captured an American citizen in Iraq who had allegedly defected from I.S.I.S after fighting with the group in Syria. According to Kurdish news outlet Rudaw, the man was identified as Muhammad Jamal… Continue reading →
A former U.S. Air Force mechanic has been charged,on 03/17/2015,  with attempting to go to Syria to join I.S.I.S, authorities said. Tairod Nathan Webster Pugh, 47, whose last known address in the United States was in Neptune, New Jersey.… Continue reading →