Saudi Arabia
STRING OF SUICIDE BOMBINGS SHAKED SAUDI ARABIA
–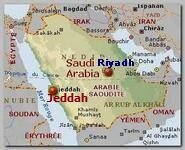 ** A suspected suicide bomber has died, on the early morning of the 4th of July 2016, the USA Independence Day, after detonating a device near the US consulate in the Saudi Arabian city of Jeddah, the… Continue reading →
THE SUNNI-SHIA CONFLICT – SAUDI ARABIA HALTS $ 3 bn TO LEBANON
THE SUNNI-SHIA WAR – NEXT STAGE
–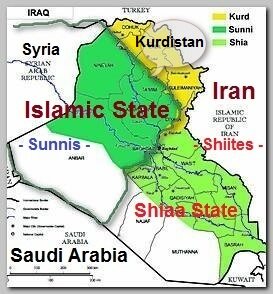 The recent successes of the Shia coalition in Syria, backed by Russian air force and special operations elements and the recent battle of Ramadi in Iraq, in late 12/2015, where American air power and Army advisers helper the Iraqi… Continue reading →
2 SUICIDE BOMBERS ATTACKED A MOSQUE IN EASTERN SAUDIA
–
Four people were killed and 18 wounded, on Friday 01/29/2016, when a suicide bomber attacked a mosque in Saudi Arabia's eastern governorate of al-Ahsa, a Saudi interior ministry spokesman said. The Eastern provinces of Saudi Arabia has a large… Continue reading →
– GITMO INMATE, AL-SHAMRANI, SENT BACK TO SAUDIA
–
A Guantanamo Bay inmate, Muhammed Abd Al Rahman Awn Al-Shamrani, 40.  has been repatriated to Saudi Arabia, the Pentagon announced Monday 01/11/2016, bringing the remote military prison's remaining population down to 103.
Muhammed Awn Al-Shamrani had spent… Continue reading →
– A NEW ESCALATION IN THE SUNNI-SHIA WAR – UPDATE
–
– Saudi Arabia's  consulate in Mashhad  was attacked by Iranian protesters, on Saturday 01/02/2016 noon,  and the embassy in Tehran  by Iranian "protesters" early Sunday 01/03/2016 early morning, following the execution of a Saudi Shiite… Continue reading →
– THE NEW SAUDI VIRTUAL COALITION AGAINST 'EXTREMISM'
–
Saudi Arabia has said, on Monday 12/14/2015, 34 mainly Muslim nations have joined a new military alliance to fight terrorism. A joint operations centre is to be established in the Saudi capital, Riyadh, state media reported.
Countries from… Continue reading →
– NEW MUSIC IN THE MIDDLE EAST
–
Sunni Saudi Arabia is in a very delicate situation. They run a war against Saada Rebels in Yemen, known as Houthis (Operation 'Decisive Storm'); they support the Sunni rebels in Syria : Jabhat al-Nusra and even, in some degree,… Continue reading →
Shaker Abdur-Raheem Aamer was born in Saudi Arabia in 1964 and arrived to UK in 1996 after he fought in Bosnia since 1994, where he trained also other Muslim volunteers in warfare.
Continue reading
– 5 KILLED IN SAUDI SUNNI-SHIA TENSION
–
Five people have been killed, on Friday 10/16/2015, and nine wounded in an attack on a Shia gathering hall in in Saihat, Eastern Saudi Arabia, the interior ministry says.
The killings, in Saihat, come two days after the start… Continue reading →