Islamic State – ISIS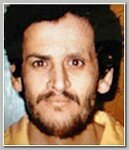 * Abu Muhammad al-Adnani al-Shami, born 1977 or 1978 near Idlib in Northern Syria. His original name is Taha Subhi Falaha, is the official spokesman and a senior leader of the Islamic State of Iraq and the Levant… Continue reading →
–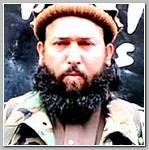 Hafiz Saeed Khan, born 1972 in the FATA town of Mamozai in Pakistan, was an Islamic militant who served as the Islamic State Emir (Commissioner )  of its 'Khorasan province', which is active in… Continue reading →
–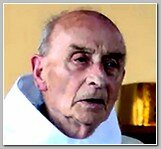 A 84-year-old priest, Father Jacques Hamel (pic-L), was killed, on Tuesday 07/26/2016, and four other people taken hostage by two armed men who stormed his church in a suburb of Rouen Normandy, northern France,
One nun who… Continue reading →
SYRIAN REFUGEE COMMITTED SUICIDE ATTACK IN ANSBACH, GERMANY – UPDATE
–
Hours after the Stuttgart attack and three days after the Munich shooting  a failed asylum seeker, 27,  from Syria killed himself and injured 12 other people, at about 22:10 local time, after setting off a bomb… Continue reading →
44 KILLED IN KURDISH QAMISHLI CAR BOMB BLAST
–
A huge car bomb attack, on Wednesday 07/27/2016, killed aT least 44 people in the Kurdish-majority city of Qamishli in northeastern Syria, Syrian state television reported.
The official SANA news agency said at least 140 people were also injured… Continue reading →
OVER 80 KILLED IN ISIS TWIN SUICIDE ATTACK ON SHIITES IN KABUL
ISIS OLYMPIC PLOT THWARTED IN BRAZIL
–
Federal police in Brazil have arrested 10 members of a group alleged to be preparing acts of terrorism during the Olympic Games. Authorities said on Thursday 07/21/2016 .
The authorities said they were not members of so-called Islamic State… Continue reading →
ISIS COMMANDER ABU-OMAR AL-SHISHANI. EVENTUALLY, DEAD !?
–
According to initial reports, on Monday 12/28/2015 morning,  ISIS senior commander Abu-Omar al-Shishani (from Chechnya), 29, was captured by a joint Kurdish-American special operation in Northern Iraq near Kirkuk, together with al-Shishani the special force had… Continue reading →
37 KILLED IN IRAQ'S SHIA SHRINE BOMBING
–
An attack on a Shiite Sayyid Mohammed shrine and a nearby market in Balad, 50 miles (80 kilometers) north of the Iraqi capital.Baghdal, on Friday 07/08/2016, has killed 37 people and wounded over 60, Iraqi official said, just hours… Continue reading →
FABIEN & JEAN-MICHEL CLAIN
–

*Fabien Clain (pic-L), also known as  Abu Sulayman al-Faransi.  was born in 1977/8 in the French territory of Reunion Island, in the Indian Ocean. He lived,  in Toulouse or the surrounding area .  
Fabien… Continue reading →