Hate Preaching
Anjem Choudary, from Pakistani descent, was born in 1967 as a son to a market trader in London.
Continue reading
U.S SANCTIONED 6 DESIGNATED ISLAMIC TERRORISTS
UK NATIONAL, ABDUL QADIR MUMIN, LEADS ISIS IN SOMALIA
–
Somali born Abdul Qadir Mumin, age unknown but probably now in his late 50s', arrived to UK in 2005/6 and became a  visiting speaker at a Mosque in London  occasionally attended Mohammed Emwazi, known as… Continue reading →
– 'MODERATE' IMAM EKREM BREGAJ [ ABU RAAD ]
–
On 07/01/2015 the Swedish daily Gefle Dagblad revealed that an imam Ekrem Bregaj, known as Abu Raad, from the northern city of Gävle was the man behind the now-closed website, www.muslim.se, which stated, among other things, that… Continue reading →
–
British Prime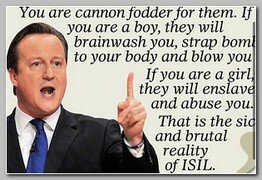 Minister David Cameron is expected to announce, on Sunday 07/19/2015,  a series of measures aimed at stopping British Muslims from being lured by the Islamic State. Cameron will be delivering a speech that will warn… Continue reading →
–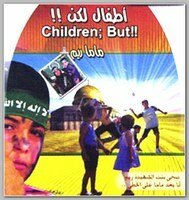 * Firas al-Rawi, 40, a Syrian citizen and former chairman of Leeds biggest Mosque, owned a company linked to a DVD that glorified suicide bombings targeting Israelis. The singalong video, emerged in late 2007, showed a young girl vowing… Continue reading →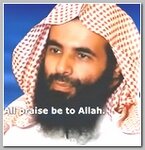 * Ibrahim al-Rubaish, a Saudi-national who has had a $5 million bounty on his head and a prominent leader for Al-Qaeda in the Arabian Peninsula – AQAP, based in Yemen, was killed in a UAV drone strike, on… Continue reading →
A Muslim cleric, Abd Al-Barr Al-Rawdhi,,is set to be deported from Italy because of alleged hate speech against Jews,  on 07/29/2014, the Italian authorities said on 08/05/2014. Abd Al-Barr Al-Rawdhi, an immigrant from Morocco, works as… Continue reading →
– SHEIKH HARITH AL-NADHARI
* Sheikh Harith al-Nadhari  was a senior Al-Qaeda in the Arabian Peninsula – AQAP operative. He recently appeared in an al-Qaeda video footage praising January's Paris Terror Rampage. He was among the group's few public faces and had threatened… Continue reading →
Abu Nusaybah, born in 1982, is a Londoner Imam and an alleged friend of Michael Adebolajo, the Woolwich Beheading perpetrator.
Continue reading