Global Jihad
Jabhat al-Nusra - Jabhat an-Nuṣrah li-Ahl ash-Shâm - in Arabic "The Front of Support for the People of the Sham (Greater Syria), is a branch of al-Qaeda operating in Syria and Lebanon.
Continue reading
JUST AN ORDINARY DAY IN RAMADAN
–
* Two Taliban suicide bombers, on Thursday 06/30/2016,  killed at least 30 police and wounded around 40 in an attack on Thursday on buses carrying recently graduated cadets on the western outskirts of Kabul. A police official said… Continue reading →
–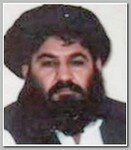 Although the Taliban denied their legendary leader Mullah Omar died already in 04/2013 the Taliban has elected Mullah Akhtar Mansoor as its new leader, Taliban sources have told various media channels on Thursday 07/30/2015. . The group, eventually, also… Continue reading →
NUCLEAR OR CHEMICAL TERROR ATTACK PROSPECT WORRYING !!
–
The Islamic State want to wipe the west off the face of the earth with a nuclear holocaust according to a journalist Jürgen Todenhöfer who spent ten days with the group while researching a book.  He was allowed… Continue reading →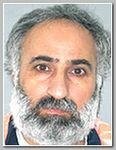 * Abu Alaa al-Afri, also known as 'Haji Imam' and whose real name is Abdel Rahman Moustafa Qaduli, is a professor of physics and a teacher in Tal Afar [northwestern Iraqi city] in Nineveh, and has… Continue reading →
RUSSIA'S STRATEGIC TOOL AGAINST EUROPE – ISLAMIC MIGRATION
–
Russia and Syria are deliberately using migration as an aggressive strategy towards Europe, the senior NATO commander in Europe, US Gen Philip Breedlove , has said on Tuesday 03/01/2016 . He said they were "weaponising" migration to destabilise and… Continue reading →
ALEPPO BATTLE -A SETBACK FOR RUSSIA
–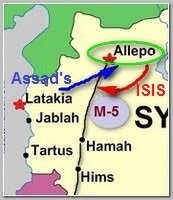 Despite heavy bombardments and intensive airstrikes of the Russian air force stationed in Syria and despite substantial gains on the ground to close on Aleppo Islamic opposition forces, now more coordinated and consolidated than before, due to the… Continue reading →
SYRIA: PEACE WITHOUT PARTNERS
–
Just few days ago, on 01/14/2016, a "Unity" government deal was struck   between the rival Tobruk and Tripoli regimes, backed by the international community, was formed in Libya aimed, first of all, to fight the Islamic… Continue reading →
EUROPE COULD FACE WAR "WITHIN A FEW YEARS'
–
Citing the situation in Sweden, the recent decisions of domestic politicians, and global instability, the chief of the Swedish army General Anders Brännström told men under his command they could expect to be fighting a war in Europe against… Continue reading →
– SUICIDE ATTACKS – THE EPIDEMIC OF THE MUSLIM WORLD
–
** 592 suicide attacks were carried out during 2014. The claim that most suicide attacks are carried out against foreign occupiers has been proved false once again, says Israel's INSS think tank summarizing  2014. from the 592 suicide… Continue reading →