Jews Hatred
Anjem Choudary, from Pakistani descent, was born in 1967 as a son to a market trader in London.
Continue reading
DANISH TEEN PLANNED TO BOMB SCHOOLS
–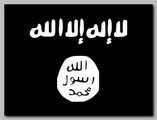 Danish teenager who converted to Islam has been arrested, on Wednesday 01/13/2016, and charged with possessing explosives and sanctioning terror. The girl reportedly supports a radical Islamic group that encourages the establishment of a caliphate.
The 15-year-old was arrested… Continue reading →
– YET ANOTHER JEW STABBED IN EUROPE
–
Turkish Kurd teenager who attacked a Jewish teacher Benjamin Amsalem (pic)  in France on Monday 01/11/2016, said he was acting in the name of the Islamic State (ISIS) group, a prosecutor says.
The 15-year-old wounded the teacher slightly… Continue reading →
– A PLOT TO BOMB AN EILAT HOTEL THWEATTED
–
Two Israeli Arabs from Jerusalem. Khalil Nimri and Ashraf Salaymeh plotted to plant explosives at Rio hotel in the southern resort city Eilat, targeting religious Jews staying there. The  two suspects were indicted on Thursday 12/31/2015 for… Continue reading →
2 CHARGED IN BERLIN OVER TERROR PLOT
– 23 ISRAELIS & 80 PALESTINIANS KILLED IN LAST TWO MONTHS
–

The last wave of violence between Israelis & Palestinians is a sorte of PoPular uprising ( Intifada ) carried out by "lone wolfs ". women & men, teens & elderly, without initial planning, very often in an instant spontaneous… Continue reading →
– JEWISH TEACHER STABBED BY ISLAMISTS IN MARSEILLES
–
Five days after the Paris Terror Attacks, aJewish school teacher in the southern French city of Marseilles was stabbed on Wednesday 11/18/2015 evening, by three people professing support for Islamic State, but his life was not in danger,… Continue reading →
– ISRAEL OUTLAWED THE ISLAMIC MOVEMENT (NORTHERN BRANCH)
–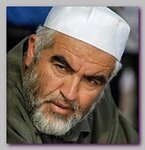 Israel has resolved to outlaw a domestic Islamic Movement with ties to Hamas and the Egyptian Muslim Brotherhood, according to a press release, on Tuesday 11/17/2015 morning, by the Prime Minister's Office. The government says that it has… Continue reading →
– 40-year-old ultra-Orthodox Jew, Nathan Graff ,  was stabbed multiple times, on Thursday 11/12/2015 evening,  in a possible anti-Semitic attack in front of a kosher restaurant in the Italian city of Milan.
Nathan Graff… Continue reading →
– SLAUGHTER THE JEWS [2]
–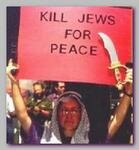 Arik, 54,  Jewish Israeli worker in an Israeli communications company in Africa was attacked by Sudanese citizen during an Ethiopian Airlines flight from Chad to Ethiopia last Thursday 10/29/2015; crew members, Lebanese passenger save the Israeli and overpower… Continue reading →