Western Tourists
20 KILLED IN BANGLADESH DHAKA'S HOSTAGE CRISIS
16 KILLED IN IVORY COAST' TERROR ATTACK
–
Unidentified gunmen have killed, on Sunday 03/13/2016, about 16 people, including 4 Westerner tourists, at a beach resort in southern Ivory Coast,  a model of stability in West Africa, officials say. The assailants fired on beach-goers in… Continue reading →
– NEXT ON LINE – BURKINA FASO HOTEL ATTACK
–
Burkina Faso's government said, on Saturday 01/16/2016,  26 people were killed and a further 56 injured after Islamist militants attacked a hotel in the capital, Ouagadougou, popular with foreigners.
MAGHREB al-Qaeda ( AQIM ), led by Mukhtar Bilmukhtar… Continue reading →
– 10 KILLED IN ISTANBUL SUICIDE BOMBING
Several dead and wounded, on Tuesday 01/12/2016 at about 10:20 local time, after a powerful  explosion rocked a central Istanbul Sultanahmet square, Turkish television stations reported. Sultanahmet square in Istanbul is, a major tourist attraction.  Turkish police sealed… Continue reading →
– ATTACKS ON TOURIST LOCATIONS IN EGYPT
–
** Three  foreign tourists  at the Bella Vista hotel have been injured in an attack at a hotel in the Egyptian Red Sea resort of Hurghada on Friday 01/08/2016 evening. The attackers. armed with knifes t,… Continue reading →
– MALI HOSTAGES CRISIS – 27 HOSTAGES KILLED
–
* 170 hostages, including 140 guests and 30 employees at the 190 rooms Radisson Blu Hotel in the Malian capital Bamako, were seized by Islamic gunmen.  on Friday 11/20/2015 AT at about 08:30 local time, the hotel said… Continue reading →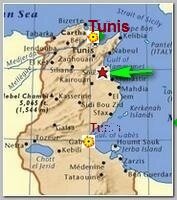 At least 27 people were killed after two gunmen attacked, on Friday 06/26/2015, the first Friday of Ramadan,  a beach, the Imperial Marhaba hotel and a neighbor hotel in the Tunisian city of Sousse, an interior ministry official told… Continue reading →
Armed men have killed, on 03/18/2015, seven tourists and a Tunisian citizen in an attack on a museum in Tunisia's capital Tunis, according the Interior Ministry spokesperson.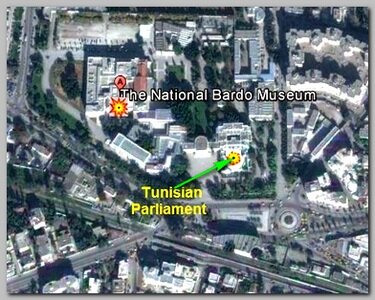 "There are eight victims", including "seven foreigners", Mohamed Ali Aroui, the… Continue reading →
Pakistani Taliban has claimed, on Monday 06/24/2013, responsibility for killing 9 foreign climbers in the Himalayas, saying it had created a new wing to attack foreigners to avenge US drone strikes.
Continue reading
An Islamic radical group 'Ansaru' said, on Thursday 02/19/2013, it kidnapped 7 foreign workers in a raid that saw a security guard killed, in Jamaare, Bauchi State, Northern Nigeria.
Continue reading