A.B.C warfare
NUCLEAR OR CHEMICAL TERROR ATTACK PROSPECT WORRYING !!
–
The Islamic State want to wipe the west off the face of the earth with a nuclear holocaust according to a journalist Jürgen Todenhöfer who spent ten days with the group while researching a book.  He was allowed… Continue reading →
HUNDREDS INJURED IN ISIS' MUSTARD GAS ATTACK NEAR KIRKUK
ISIS CHEMICAL EXPERT SEIZED BY U.S
–

U.S. special forces captured the head of the Islamic State 's unit trying to develop chemical weapons in a raid last month (02/2016) in northern Iraq near the town of of Tal Afar , close to the Syrian border,… Continue reading →
– BRUSSELS ON MAXIMUM ALERT
–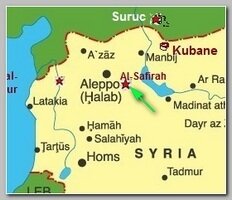 The village of Al-Safira, about just 25 k"m South-East to Aleppo in Northern Syria.. The main chemical depot of the Syrian Army is also located there along with other manufacturing installations for chemical ammunition. Among al-Safirah's  products is… Continue reading →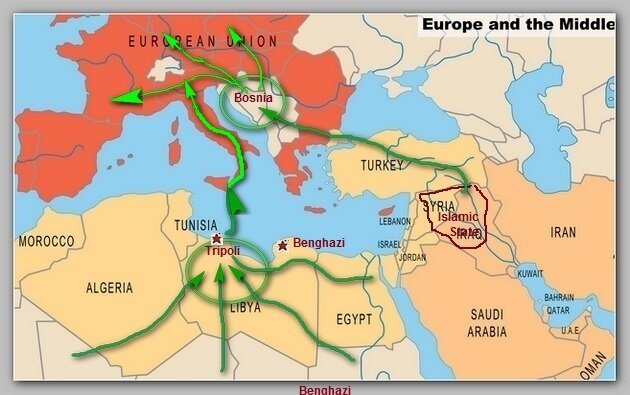 A . – The Balkan Junction – British jihadis recruited by Islamic State are using land routes run by human traffickers to travel unnoticed via the Balkans and Turkey to fight in Syria – and to slip back into Europe… Continue reading →
An al-Qaeda terrorist with roots in Global Jihad, Samer Abdellatif al-Barak , has been held in Israel for the past three years, it emerged on Sunday 11/17/2013.
Continue reading
Syrian government forces have carried out, on Wednesday 08/21/2013, a "poisonous gas" attack in suburbs of the capital, Damascus, leaving hundreds of people dead.
Continue reading
17 soldiers have been killed in an explosion at a military base near Iran's capital Tehran, on Saturday 11/12/2011 noon, officials said.
Continue reading
A report of the International Atomic Energy Agency – IAEA, on Tuesday 11/08/2011, categorically concluded that Iran is, vigorously, seeking nuclear weaponry.
Continue reading