Iran
On Tuesday 07/13/2010 morning, Iranian State Media claimed Shahram Amiri found refuge in the Pakistani embassy in Washington, which represent Iranian interests in USA.
Continue reading
13 IRANIAN ELITE REVOLUTIONARY GUARD KILLED NEAR ALEPPO
– 
13 elite Revolutionary Guard troops were killed in a battle with Islamist militants over a village near the Syrian city of Aleppo, Tehran said on Saturday 05/07/2016, in one of Iran's biggest single-day losses since it sent forces… Continue reading →
THE WEAPON'S TRIAL TO YEMEN & SOMALIA
–
The USA Navy said in a statement Monday04/04/2016 it has seized a weapons shipment in the Arabian Sea from Iran likely heading to war-torn Yemen.
The Navy said that the USS Sirocco on 03/28/2016 intercepted and seized the… Continue reading →
– A NEW ESCALATION IN THE SUNNI-SHIA WAR – UPDATE
–
– Saudi Arabia's  consulate in Mashhad  was attacked by Iranian protesters, on Saturday 01/02/2016 noon,  and the embassy in Tehran  by Iranian "protesters" early Sunday 01/03/2016 early morning, following the execution of a Saudi Shiite… Continue reading →
– YET ANOTHER NEW RIFT IN THE MIDDLE EAST
–

Turkey was once a close friend with Syria, In 04/2010 they planned joint military exercises. Following the 'Mavi Marmara' incident with Israel, on 05/31/2010, which put an end to the long lasting strategic relations with Israel, on 02/11/2011, just… Continue reading →
– 47 ALLEGED SHIA MILITANTS NABBED IN BAHRAIN
–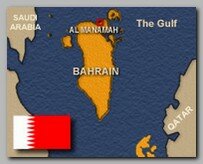 Bahraini, in the epicenter of the Saudi-Iranian conflict in the Gulf, authorities arrested 47 suspects alleged to be part of a terrorist network plotting attacks in the country, state media said Wednesday 11/04/2015.
A bomb-making facility and explosives lab… Continue reading →
– THE BATTLE FOR ALEPPO
– IRANIAN TRAINED SNIPER KILLED BY ISRAELI TRAP
–
The IDF Spokesperson announced that, on Tuesday 10/20/2015 afternoon, the IDF, the Shin.Bet,  the domestic intelligence agency, and special police counter-terror units posted along the Gaza border conducted a joint security operation, directing sniper fire towards terror infrastructure… Continue reading →
– 5 KILLED IN SAUDI SUNNI-SHIA TENSION
–
Five people have been killed, on Friday 10/16/2015, and nine wounded in an attack on a Shia gathering hall in in Saihat, Eastern Saudi Arabia, the interior ministry says.
The killings, in Saihat, come two days after the start… Continue reading →
– IRANIAN GENERAL HOSSEIN HAMEDANI, KILLED BY REBELS AMBUSH
–
After a week of Russian intensified air strikes – a foreign Shiite legion comprised from Hizbullah and Iranian Revolutionary Guards fighters and Syrian Army units began their  amassment on the borders of the Alawite enclave in preparation of… Continue reading →