Recruitment
ANOTHER AMERICAN, MOHAMED JALLOH, DETAINED OVER TERROR
–
* Mohamed Bailor Jalloh, 26, a naturalized U.S. citizen from Sierra Leone, was arrested, on 07/03/2016, after purchasing a "Stag Arms assault rifle" from a gun dealer in Virginia, the U.S. Attorney's for the Eastern District of Virginia… Continue reading →
5 CHARGED IN AUSTRALIA OVER INTENTION TO JOIN JIHAD
–
Australian police have charged, on Saturday 05/14/2016,  5 men suspected of planning to travel to Syria to join Islamic State via a journey that would start in a small motor boat taking them to Indonesia and the Philippines.… Continue reading →
AUSTRALIAN NEIL PRAKASH – KILLED IN IRAQ
–
* Neil Prakash from Cambodian descent and Buddhist faith, was born in Melbourne, Australia in 1993. Neil Prakash was a rapper who wrote songs about sex, Islam and drugs before he turned into a terrorist mastermind. He was formerly… Continue reading →
UK NATIONAL, ABDUL QADIR MUMIN, LEADS ISIS IN SOMALIA
–
Somali born Abdul Qadir Mumin, age unknown but probably now in his late 50s', arrived to UK in 2005/6 and became a  visiting speaker at a Mosque in London  occasionally attended Mohammed Emwazi, known as… Continue reading →
KHALED ZERKANI – PAPA NOEL
–
* Khaled Zerkani was born in Zinata, Morocco in 1973 and is a Belgian national operated from underground mosques in the now notorious Brussels suburb of Molenbeek, which has been linked to a string of terrorist attacks ranging from… Continue reading →
BELGIAN JIHADIST SABRI RAFLA
–

Belgian native citizen Sabri Rafla, aka Abu Turab,  from the Brussels Quarter of Molenbeek, left for Syria in 08/2013, He was killed in Syria in 12/2013.   
Born in 1994 Sabri Rafla, according to… Continue reading →
FATIMA ABERKANE & MARIA GRILLO
–
* Fatima Aberkane, born in 1961,already a mother of 7 and a grandmother living on a disability pension because of her asthma Fatima Aberkan became, in 2012, a follower and right hand of Khaled Zerkani, the chief… Continue reading →
4 ARRESTED IN DENMARK OVER ISIS CONNECTION
ISIS DESERTER LEAKED 22,OOO MEMBERS' FILES
–

Security services were last night, o3/09/2016,  examining files alleged to contain names, addresses, and family contacts of 22,000 jihadist fighters, including at least a dozen British recruits.
The security services would cross check the documents with their own… Continue reading →
DANISH TEEN PLANNED TO BOMB SCHOOLS
–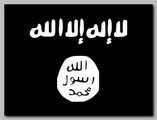 Danish teenager who converted to Islam has been arrested, on Wednesday 01/13/2016, and charged with possessing explosives and sanctioning terror. The girl reportedly supports a radical Islamic group that encourages the establishment of a caliphate.
The 15-year-old was arrested… Continue reading →