Facilitators
Mohamed Kuno has several aliases but is best known as Mohamed Dulyadin, which means ambidextrous in the Somali language but also as uses the name  Gamadhere. His exact age is not known but is thought to… Continue reading →
U.S SANCTIONED 6 DESIGNATED ISLAMIC TERRORISTS
OSAMA KRAYEM
–
* Osama Krayem, a Swedish passport holder and national born in 1994, is a son of Syrian immigrants to Sweden, At the age of 11, in 2005, he had once been hailed as a model of integration Osama… Continue reading →
NIGERIAN JIHADIST KHALID AL-BARNAWI CAPTURED
–

* Khalid al-Barnawi, the head of  'Ansaru' splinter group of Boko Haram, known for kidnapping and murdering Westerners. was captured in Lokoja, capital of the central state of Kogi on Friday 04/01/2016, military spokesman Brigadier General Rabe… Continue reading →
HASSAN DHOORE, AL-SHABAB KEY FIGURE, KILLED
–
An USA  UAV strike in Somalia, on Thursday 03/31/2016,  has targeted a key leader of the al-Shabab militant group Hassan Ali Dhoore who was involved in two attacks in Mogadishu more than a year ago, Pentagon spokesman… Continue reading →
– CHAKIB AKROUH
–
The french and Belgian authorities said, on 01/14/2016, they identified the Third Cafe team bomber as Belgian born citizen fom Moroccan descent and with dual citizenship Chakib Akrouh, 25, who blow himself up during the Saint Denis raid… Continue reading →
– LIBYAN ISIS LEADER, AL-ZUBAYDI, KILLED
–
An F-15 fighter jet strike killed, on Saturday 11/14/2015, the head of I.S.I.S in Libya, the Pentagon said  in another high-profile U.S. hit following the targeting of the most-wanted "Jihadi John."
Washington has orchestrated an air campaign going… Continue reading →
Shaker Abdur-Raheem Aamer was born in Saudi Arabia in 1964 and arrived to UK in 1996 after he fought in Bosnia since 1994, where he trained also other Muslim volunteers in warfare.
Continue reading
–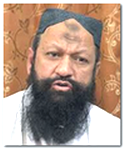 Pakistani police, on Tuesday  07/28/2015 night , have killed the head of the banned group Lashkar-e-Jhangvi, Malik Ishaq,  as he attempted to escape custody in Punjab province, officers have said.
Malik Ishaq, along with his two… Continue reading →
–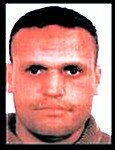 * Hisham Al-Ashmawy is a  former special forces officer turned Islamist militant. He is one of Egypt's most wanted militants called on his fellow countrymen to wage holy war against President Abdel Fatah Sisi.
An audio message… Continue reading →