INDIA'S COMMONWEALTH GAMES THREATENED
INDIA'S COMMONWEALTH GAMES THREATENED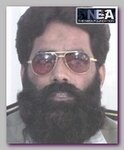 Even as no specific threat to Commonwealth Games has been identified so far, the intelligence agencies, on Friday 07/30/2010, see a generic threat to the event from
terror outfits such as Al Qaeda and Pakistan-based Lashkar-e-Toiba.

However, the massive four-layered security cover for the Games has been meticulously designed to ward off all potential threats, the Indian security agencies and Commonwealth Games organising committee assured the security chiefs of 33 participating nations here on Thursday 08/05/2010.

The Al-Qaeda is seen as a potential trouble maker given that one of its commanders, Ilyas Kashmiri (PIC), had in 02/2010 warned the foreign teams to stay away from sporting events in India, naming tournaments like Commonwealth Games, World Hockey Championship and IPL Season 3.

Incidentally, the World Hockey Championship, held in February-March, and IPL in April-May passed off without a glitch, thanks to the foolproof security arrangements made in the wake of Kashmiri's threat.
* Related topics –





06/2010 –TERROE ALERT AT INDIA, AHMEDABAD AIRPORT










01/2010 –AMJAD KHWAJA PROVOKED ALERT IN INDIA

*****************************