2 MORE US TROOPS SHOT DEAD BY AFGHAN COLLEAGUE
2 MORE US TROOPS SHOT DEAD BY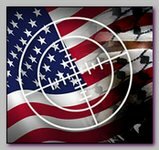 NATO said, on Thursday 03/01/2012, two of its troops have been shot dead in a base in Afghanistan, by a man in Afghan army uniform, the latest of several attacks after the burning of the Koran by US soldiers (see – koran row 02.21.12). Such attacks became an epidemic in Afghanistan recently.
NATO-ISAF said a man in Afghan army uniform and another in civilian clothes opened fire in southern Kandahar province. The dead are believed to be US soldiers.
Some local officials say there was only one attacker, a teacher at the base. Hours earlier NATO's top general in Afghanistan said the recent violence was a "setback" that would be overcome.
Nato says shots were fired indiscriminately, claiming two of its soldiers' lives. It has yet to give their nationalities, but US and Afghan officials say the dead were Americans (see – Afghan-Trend). .
NATO believes one of the killers was a rogue Afghan soldier. If so, this would be the third time in a week that a member of the Afghan security forces has killed NATO troops.
* Related topics ;








01/2012 -4 FRENCH TROOPS KILLED BY ROGUE AFGHAN SOLDIER






10/2011 -13 US PERSONNEL KILLED IN KABUL






08/2011 -SENIOR AFGHAN INTEL' OFFICER KILLED
**********************