– THE BODY OF HOSTAGE PHILIPPE VERDON FOUND IN MALI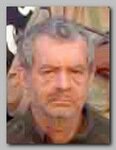 The body of a French hostage
Philippe Verdon,
 who was announced killed by his Al Qaeda captors in March 2013 appears to have been found in Mali, a member of the investigating team has said. 
Tests are currently being done to see if the body found in early 07/2013  is that of Philippe Verdon, said an AFP news agency source, on condition of anonymity, on Sunday 07/14/2013. Philippe Verdon was kidnapped by MAGHREB al-Qaeda – AQIM  from a hotel while on business in northeastern Mali in 11/2011.  AQIM announced in March that it had killed 53-year-old Verdon, but French authorities have not officially confirmed this.
AQIM is currently holding hostage eight Europeans, including five French nationals. Thierry Dol, Daniel Larribe, Pierre Legrand and Marc Feret, who worked for French public nuclear giant Areva and its subcontractor Satom, were kidnapped in Niger by the al-Qaeda-linked fighters on 09/16/2010 (see – MAQ 09.18.10 ).
Francoise Larribe, wife of Daniel, was also captured but was released in 2011.


The fifth French hostage, Serge Lazarevic (pic), was kidnapped along with Verdon. AQIM said in late June that the eight Europeans are alive and that it would soon release a new video of the five Frenchmen. 
* Related topics ;  
01/2013 – THE MALI CANPAIGN 

07/2012 -

SUSPECT TERROR FINANCIER ARRESTED IN FRANCE
************************************