– SAEED AL-GHAMDI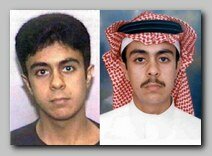 Saeed al Ghamdi was born in al-Baha, an isolated mountainous region on the southern coast of the Red Sea in the same tribe as
 the brothers  Ahmed al-Ghamdi and Hamza al-Ghamdi , both became later muscle hijackers in the flight 175 team, and had remote family affiliation with Ahmed al-Nami.  
Like other hijackers Saeed al Ghamdi went to fight in Chechnya in 1999 and ended in al-Farook camp, Afghanistan. One of his tribe member was known as a Muslim Arabs' leader in Chechnya.
In Afghanistan Saeed al Ghamdi met his team members Ahmed al-Nami and the brothers Waleed al-Shehri and Wail al-Shehri while serving with them in the Kandahar airport security force. Probably in spring 2000, Saeed al Ghamdi pledged himself to Jihad and especially to The 9/11 plot. 
Some time in the end of 2000 Saeed al Ghamdi traveled to UAE and purchased travelers' cheques presumed to have been paid by a elusive figure Mustafa al-Hawsawi. 
Some time on 03/2001, in Afghanistan, Saeed al Ghamdi like his friends Ahmed al-Haznawi and Ahmed al-Nami, was filmed on a martyr videotape that was broadcasted in al-Jazeera network on 04/16/2002. There is no detail how he traveled this time to Afghanistan but it is most likely that, like his comrades, he too traveled through Iran. 
On July 2001 Saeed al Ghamdi arrived in USA, he moved immediately to Ahmed al-Namis' location, a member of his team, at Delray Beach, Florida. 
On 09/07/2001 all 4 members of the flight 93 team flew from Fort Lauderdale to Newark. Saeed al Ghamdi boarded without any problem on flight 93 on the morning of The 9/11 . 
* Related topics –
PROFILE -ALI FAQASI AL-GHAMDI 

PROFILE -ABU AL-WALID – MUHAMMED AL-GHAMDI  
********************************
 Read more  ;